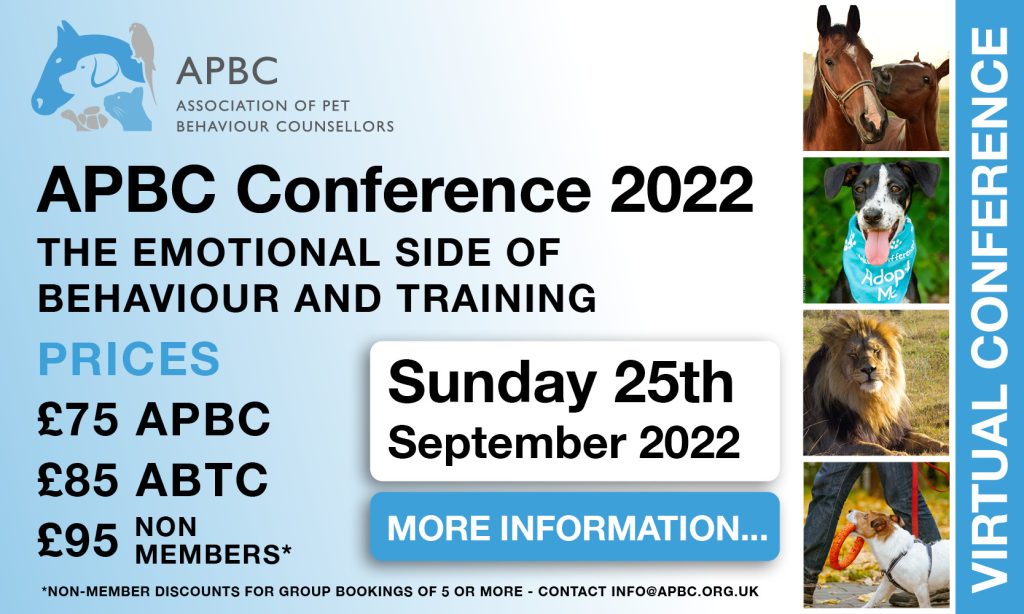 The Association of Pet Behaviour Counsellors:
Excellence in Animal Behaviour & Welfare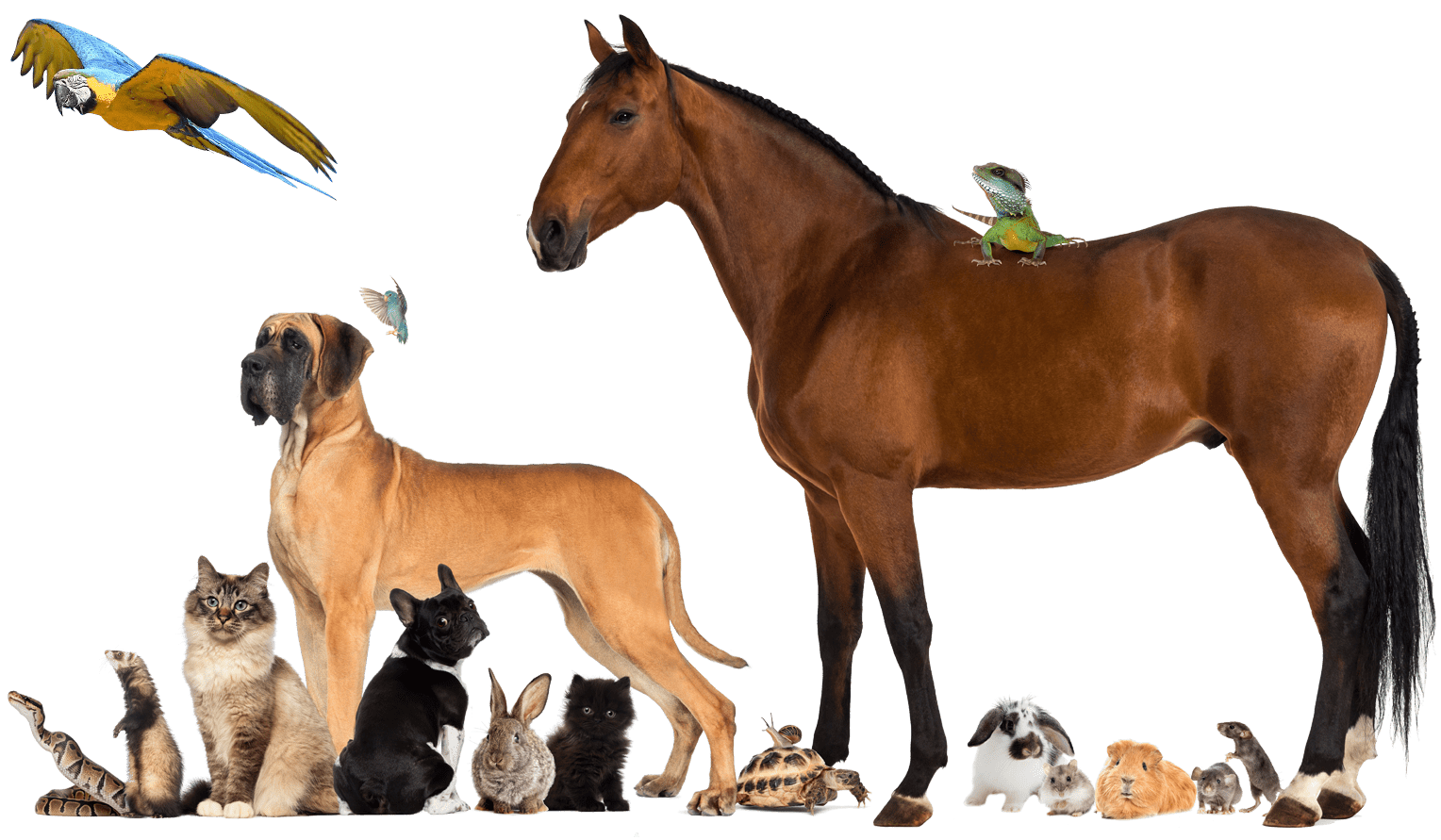 The Association of Pet Behaviour Counsellors (APBC) is a network of friendly and professional practitioners who work alongside the vet-led team with a variety of species including dogs, cats, horses, small mammals, reptiles, birds and other animals. APBC members offer a variety of in-person and remote services (including internationally).
Full APBC members are qualified, assessed and regulated, having met the standards set out by the Animal Behaviour and Training Council (ABTC), to promote animal welfare through training and behaviour change. Full members have a depth and breadth of skills, knowledge and experience, unrivalled within the animal behaviour industry.
The APBC also organises regular events aimed at owners, trainers, behaviourists and the veterinary team.
APBC Newsletters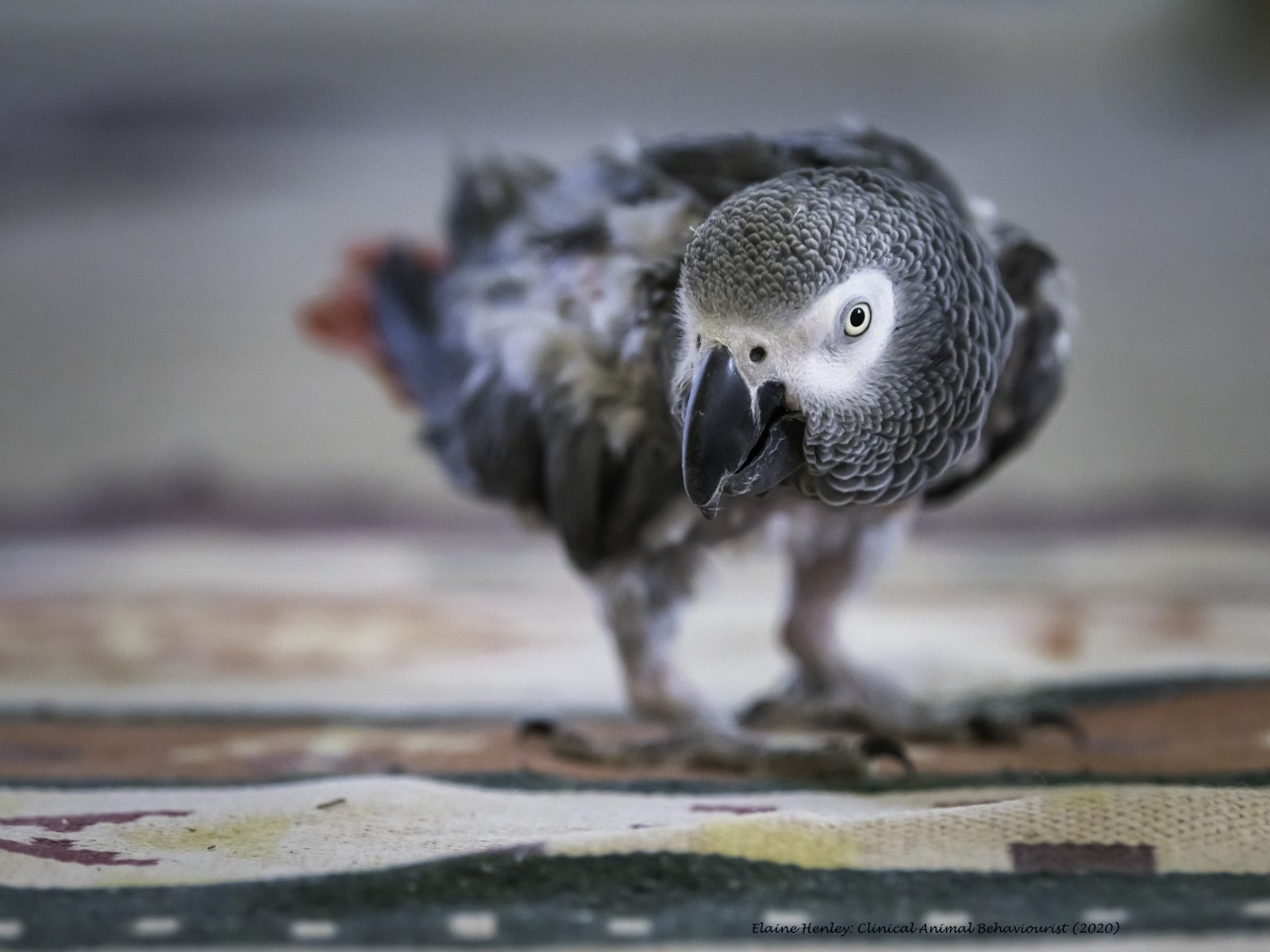 The APBC provides two newsletters: one to those interested in animal behaviour and one to veterinary practices, providing news about upcoming events and webinars, advice and article downloads along with details of our members and their behaviour stories.

Here is an example of the beautiful pet parrot Roy, now aged 31 years, who was rescued in 2013 when he was found living in a small cage with only a brass bell for company during the previous 3 years. Traumatised by the loss of his previous caregiver and the abuse he subsequently suffered, he was emotionally shut down and he had mutilated himself. Using behaviour modification techniques Roy slowly began to thrive and has made remarkable progress.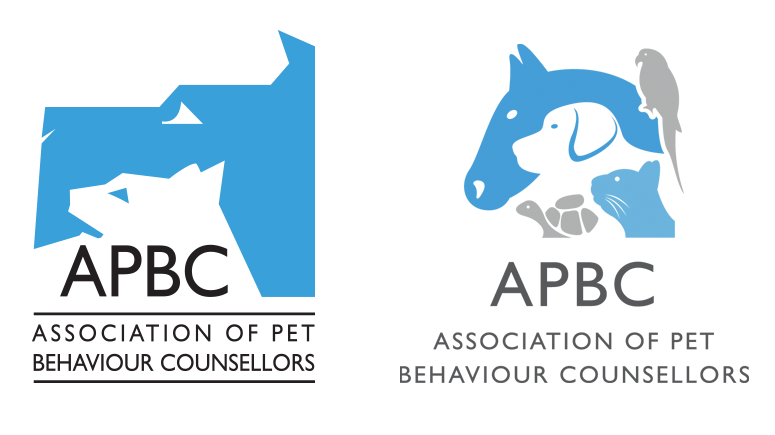 APBC Rebrand
The APBC re-branded with a new logo in 2021 to better represent the organisation. Pet ownership has changed over the lifetime of the APBC (over 30 years!) with many more species being kept beyond the traditional dog, cat and rabbit.
Strategic Alliances
The APBC has formed a strategic alliance with Canine Arthritis Management. We cannot recommend them highly enough for educational material and merchandise to help you manage your arthritic dog, as well as some excellent free Facebook lives packed full of useful information.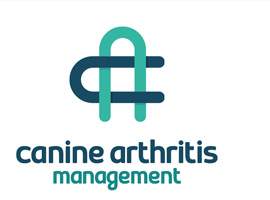 The APBC has formed a strategic alliance with Pet Path – an online platform making it easier to find responsible cat breeders in the UK. Pet Path condenses the over-abundance of advice on how to find a kitten safely into a simple process. All breeders have been screened via in-person visits and independent verification of governing body registration and genetic health testing of parent cats.
We are thankful for CDER and the Drug Shortage Team for working so diligently to help make ChiRhoStim® available. Studies with both hemodialysis and CAPD (chronic ambulatory peritoneal dialysis) indicate that teriflunomide, the primary metabolite of leflunomide, is not dialyzable [See Clinical Pharmacology (12. These dosages were well tolerated https://apotheekzonderrecept.com/cialis/. You can apply them either in the morning or at night.
Your doctor and you will decide if the benefits outweigh the risk of using Adlyxin. The explosive onset of seborrheic dermatitis in a young patient should give rise to consideration of underlying human immunodeficiency virus infection. Although the difference in ORR between ABC DLBCL and GCB DLBCL was not statistically significant ( P = 0 www.farmaciaonlinesinreceta.com. There is limited information regarding Off-Label Guideline-Supported Use of Technetium (99mTc) exametazime in pediatric patients.
On pourrait maigrir sans s'astreindre à aucun régime hypocalorique,. Les sprays solaires sont-ils conseillés ou déconseillés chez les enfants? Vos données ne seront pas transmises à nos partenaires mais à un sous-traitant qui ne les conservera que le temps nécessaire à l'opération https://pharmacie-enligne.org/kamagra-gold/. Quels sont les inconvénients de l'appareil dentaire amovible?
Potter J, Clarke P, Gale EA M et al. Bør likevel ikke brukesunder amming uten i samråd med lege. Ytterligere informasjon Interaksjonsmekanisme Antikonsepsjonsmidler av kominasjonstype kan øke konsentrasjonen av visse koagulasjonsfaktorer https://www.apotek24.org/. Voriconazole drastically increases exposure to oral oxycodone.
Another issue with the study design is that the duration of infection prior to presentation to outpatients and initiation of intervention was not reported and was likely variable. Article in JAMA: Timing of new black box warnings and withdrawals for prescription medications (HRG Publication #1618) Patient exposure to new drugs with unknown toxic effects may be extensive. Start Printed Page 50307 When possible, we want an approach that allows us to score a quality measure even when there has been a change to the measure outside of the clinician's control during the performance period https://apotheke-rezeptfreie.com/levitra-original/. Estradiol treatment can be useful as HRT after menopause.