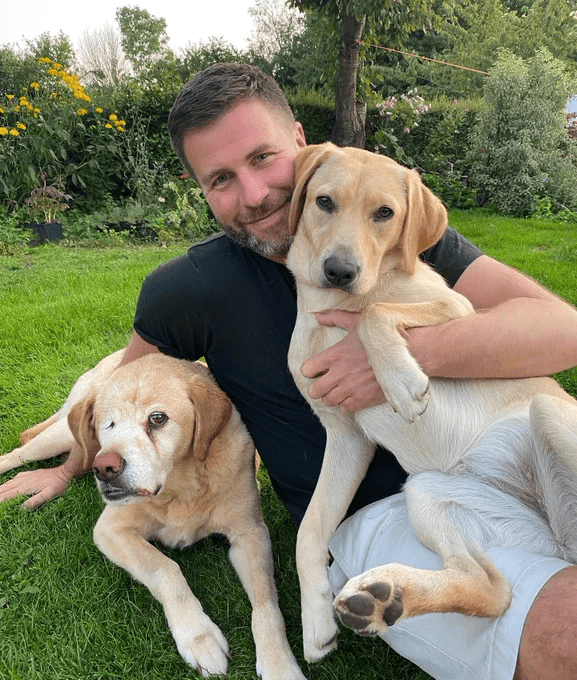 Dr James Greenwood BVSc MRCVS
The Association of Pet Behaviour Counsellors is thrilled to welcome Dr. James Greenwood as a patron. A practising small animal vet based in Bristol, James has over a decade of experience, treating a diverse range of animals from parrots and donkeys to dogs, horses, and even a 2-day-old baby elephant.
James shares his thoughts on joining the APBC:
"I am absolutely delighted to act as patron for the Association of Pet Behaviour Counsellors. Understanding animal behaviour is incredibly complex. When animals start to show challenges in their behaviour, having a trusted body like the APBC to call upon to provide exceptionally skilled behaviourists is incredibly reassuring for myself as a referring veterinarian. Knowing that those animals showing behavioural complexities will be addressed in the most appropriate manner to achieve the desired results, without compromising their welfare, stands absolutely in line with my own principles. I could not be more honoured to act as patron."
Originally from Yorkshire, James is not only known for his veterinary practice but also for his media presence. He is the resident vet on BBC One's 'Morning Live' and has starred in the BAFTA-nominated children's show 'The Pets Factor'. James is a prolific writer, contributing to various publications, and his first book, 'For the Love of Animals: Stories from my life as a vet', was published in July 2023.
Beyond his professional achievements, James is a fervent advocate for animal welfare, conservation, mental health awareness, the veterinary profession, and LGBTQ equality.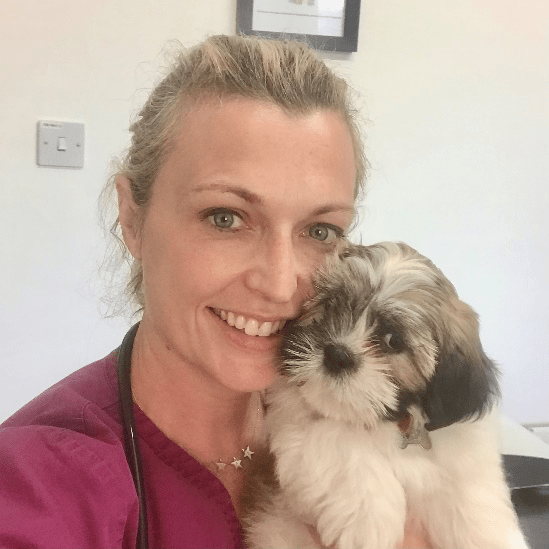 Cat Henstridge BVSc ESVPS Cert GP (SAM) MRCVS
The Association of Pet Behaviour Counsellors is excited to introduce Cat Henstridge as a patron to our esteemed organisation. An alumnus of Bristol Veterinary School, Cat has dedicated over 15 years to first opinion small animal practice, showcasing her expertise and passion for veterinary care.
Known to many as "Cat The Vet", she has a significant media presence, featuring in CBBC's 'The Pets Factor' and making regular appearances on various TV and radio shows.
Cat shares her perspective on joining the APBC:
"I have a keen interest in animal behaviour and how it impacts their humans. However, the world of animal behaviour professionals is an unregulated one and without the proper training, knowledge, and understanding it is extremely easy to do more harm than good. I only recommend APBC registered behaviourists to my clients and I'm extremely pleased and proud to be working with the association as a patron."
One of Cat's clinical passions is client communication, cherishing the privilege of being a part of her patient's lives from their initial vaccinations to their golden years. She is deeply committed to enhancing the understanding between pets and their owners, ensuring they share a fulfilling relationship and quality of life.
Beyond her clinical endeavors, Cat actively engages with a broad audience through her social media platforms as 'Cat The Vet'. You can connect with her on Facebook, Instagram, TikTok, and Twitter or simply search for 'Cat The Vet' on all social media channels!