The Power of Play… with Animals.
The Power of Play… with Animals.Risë Van Fleet, PhD, RPT-S, CDBC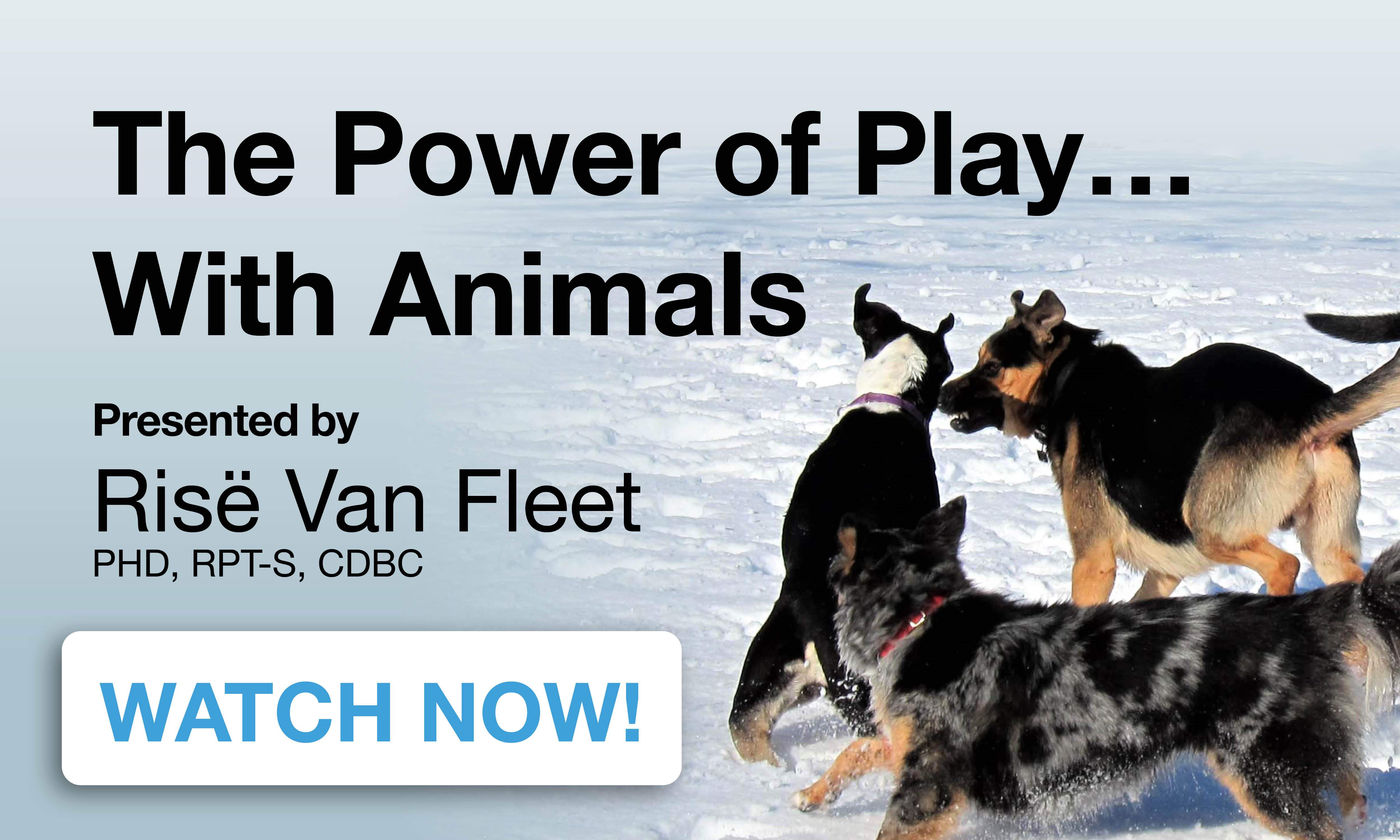 Event Details

this webinar was originally broadcast on 3rd December 2020


Presented by Risë Van Fleet, PhD, RPT-S, CDBC
Dr. Risë VanFleet is a licensed psychologist, registered play therapist-supervisor, and certified dog behavior consultant with over 45 years of experience working with children, families, and animals. She is the cofounder, with Tracie Faa-Thompson of the UK, of the field of Animal Assisted Play Therapy® and heads the International Institute for Animal Assisted Play Therapy®. Core values and practices of this approach include heavy emphasis on reciprocal relationships between humans and animals and full attention to animal well-being. Her book with Tracie, Animal Assisted Play Therapy, won a major award in 2018 as the best book in the human-animal bond category. Dr. VanFleet also works with highly fearful, traumatized, unsocialised, and feral dogs using play as an important aspect of the multi-modal intervention. She is well-known for her work around the globe in speaking, training, and writing.
This webinar will explore current knowledge about the importance of play in animals' lives, what constitutes healthy play, and how natural play behaviours can be elicited and harnessed in helping intensely fearful dogs and other animals. She draws on her decades of experience conducting play therapy with children and families, doing behavioural work with animals, and observing/studying the play of Alaskan brown bears in the wild. The neurobiological significance of play as a helping mechanism will also be covered. The bulk of the presentation will focus on practical aspects of including play to foster healthy development and reciprocal social interactions in animals, including with conspecifics and with humans when appropriate. Recommended (but not required) reading: Mechtild Käufer's Canine Play Behavior: The Science of Dogs at Play. English: Dogwise. German: Kosmos.
AFTER PAYMENT YOU WILL BE REDIRECTED TO THE RECORDING.
Please note: APBC and SPEAKERS CANNOT BE HELD RESPONSIBLE FOR ANY TECHNICAL FAILING IN THE RESULTING RECORDING. Purchases of live broadcast or recording are not refundable.
Time

Year Around Event (2022) GMT
Organiser
THE ASSOCIATION OF PET BEHAVIOUR COUNSELLORS LTD is a company registered in England and Wales with company number 09075813, VAT number 366417775
info@apbc.org.uk
50 Princes Street, Ipswich, IP1 1RJ