APBC Online Veterinary Conference 2021
APBC Online Veterinary Conference 2021
Event Details
APBC Online Veterinary Conference 2021 Delegate pack
Growing Pains: Addressing Adolescence in Companion Animals – 126 pages
Price- £18.50
Conference Details:
A fascinating day of talks from the comfort of your own home. If you cannot attend on the day you have access to the recordings for 30 days.
World renowned speakers and Q&A opportunity with each speaker.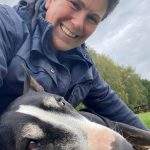 Presenter – Amber Batson
Amber Batson is a vet and behaviourist working both in clinical practice as well as providing behaviour and welfare education internationally. Amber graduated from the Royal Veterinary College in 1999 and started further behaviour and welfare training and qualifications within the first year of clinical practice. She has spent several years providing behaviour education to a variety of different animal professionals and to animal owners. Her aim is to use up to date scientific information in an easy to practically apply manner.
Talking About
Session 1. When pets become aliens: reaching puberty
Session 2. Terrible teens – what other factors affect teenage behaviour.
Session 1 – A presentation looking at the changes in the brain during adolescence and how they may or may not be affected by puberty. What happens if we remove the sex hormones? What effects may neutering adolescents have on behaviour and health? Amber will take a good look at the pros and cons and what other options we might consider. She will also discuss options to facilitate best physical and emotional recovery from neutering including some examples of managing the adolescent on confined rest.
Session 2 – A presentation looking at how relationships with the owner may change during this period, how stress experiences may vary during adolescence compared to other life stages, and whether other non-gonadal physiological changes may occur that impact on behavioural actions. Are there any health issues other than pain that may rear their heads in this time that can impact on behaviour? Are there any medications that may be particularly troublesome for the teenager?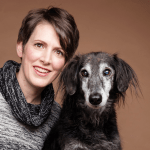 Presenter – Gwen Covey-Crump
BVetMed, CertVA, Dip.ECVAA, MRCVS, CertVetAc(IVAS)
RCVS Recognised Specialist in Veterinary Anaesthesia
EBVS® European Specialist in Veterinary Anaesthesia and Analgesia
After qualifying in 2001 from the Royal Veterinary College, London, Gwen spent 3 years in small animal general practice and has since worked in referral practice at University of Cambridge and Bristol Vet Schools. Having completed a residency she became European Specialist in Veterinary Anaesthesia and Analgesia in 2011.
Whilst maintaining clinical anaesthesia practice, Gwen now focuses her energies on chronic pain. Working alongside a team of physiotherapists and collaborating with specialist colleagues in surgery, neurology, oncology and medicine to provide a multi-disciplinary chronic pain referral service at Langford Vets. She provides specialist advisory and educational services, to Canine Arthritis Management, an organisation set up to increase awareness of chronic pain in dogs amongst pet owners and veterinary professionals. Gwen was President of the Comparative Medicine Section of the Royal Society of Medicine from 2017-19 and continues to serve on council. She also serves on committee for the Association of British Veterinary Acupuncturists.
Areas of interest include human factors in the veterinary clinical workplace, established and emerging therapies for chronic pain and the relationship between pain and behaviour in non-verbal species. To relax Gwen has a dog to amuse and exercise, plus a room stuffed with half-finished sewing and upholstery projects.
Talking About
Not 'just getting old' and 'slowing down', pain where you least expect it. Much focus has been on recognition of chronic pain in the older dog or cat and rightly so. With osteoarthritis so prevelent in the pet population this suffering of the older generation is slowly gaining awareness. However, even less attention has been paid to identification of pain in younger pets, behaviour change that is put down to naughty puppies and crazy cats. We will explore some of the causes of pain in younger animals, myths, misconceptions and practical treatment options, as well as how to prevent chronic pain developing in the first place.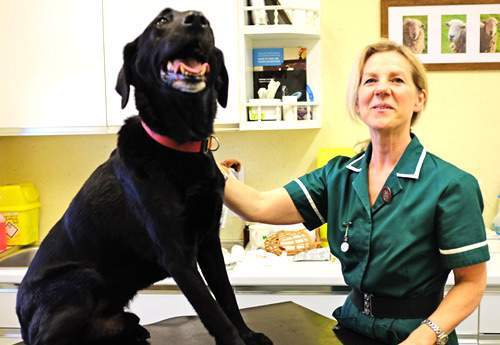 Presenter – Caroline Clark
Caroline Clark is an A.B.T.C. Registered Clinical Animal Behaviour Counsellor and full member of the Association of Pet Behaviour Counsellors (APBC). Caroline is also a Registered Veterinary Nurse with over 30 years' experience working in veterinary practice.
After some time working as a lecturer and external verifier for the RCVS veterinary nursing programme, Caroline completed a post graduate diploma in companion animal behaviour. Once qualified she set up Pet Education and Training, a behaviour referral clinic, based in Yorkshire. Here she sees and helps a range of companion animals including: cats, dogs, parrots & rabbits.
Caroline is passionate about helping veterinary practices become behaviourally aware and has written and developed a range of hosted and on line CPD accredited behaviour courses and webinars. She also helps practices set up in-house, nurse-led behaviour clinics.
Caroline has contributed articles on behaviour to various veterinary publications and has recently been commissioned to write a book on canine fear and anxiety which is due for publication in 2022.
Caroline still finds time to keep in touch with veterinary practice, working as a part-time clinical coach in a busy veterinary hospital in East Yorkshire.
Talking About
Behavioural Awareness for the Veterinary Team. The presentation will highlight the patient experience in all areas of the practice. It will provide advice on how to mitigate stress by managing the veterinary environment, making changes to the individual's working practice, improving handling skills and having an awareness of their own body-language. It will also include how to help pets that have developed negative associations with the practice and will cover the type of advice to give to clients. I will, wherever possible, emphasise the link with COVID and the fall-out from that, which may be an issue for some animals – in particular the adolescent.
You will receive your login details 72 hours before the event. Recordings will be available to view for up to 30 days after the event using the same login details.
Please note: APBC and SPEAKERS CANNOT BE HELD RESPONSIBLE FOR ANY TECHNICAL FAILING IN THE RESULTING RECORDING. Purchases of live broadcast or recording are not refundable.
Time

Year Around Event (2021)
Organiser
THE ASSOCIATION OF PET BEHAVIOUR COUNSELLORS LTD is a company registered in England and Wales with company number 09075813, VAT number 366417775
info@apbc.org.uk
50 Princes Street, Ipswich, IP1 1RJ