APBC Virtual Conference 2022 Recording
APBC Virtual Conference 2022 RecordingThe Emotional Side of Behaviour and Training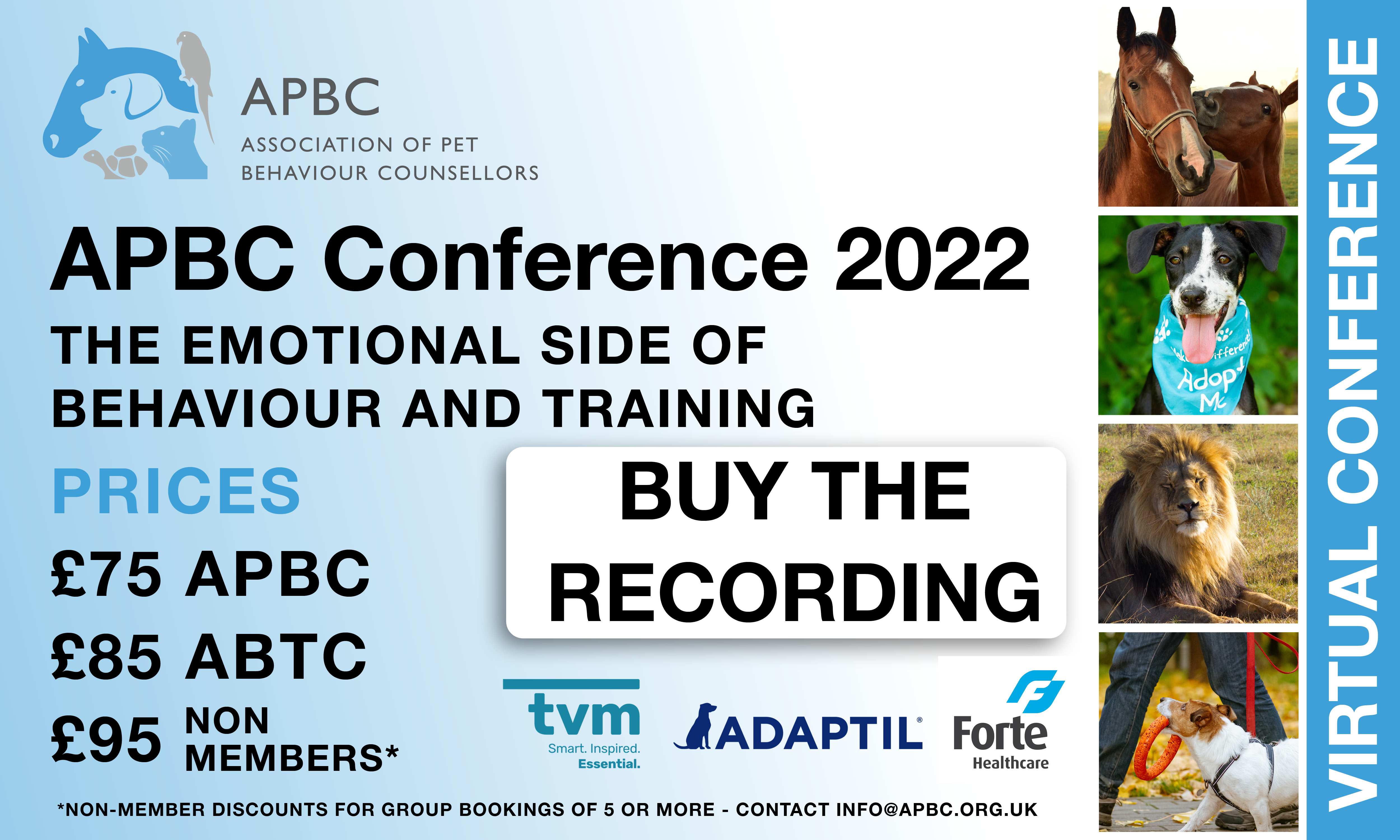 Event Details

£95

APBC Members get a £20 discount with the conference code

ABTC members gain a £10 discount using the normal webinar discount code

Our Conference was on Sunday 25th September 2022 – The emotional side of training and you can purchase the recording for £95.

You also get the slides and talk transcriptions in the 176 page delegate pack.

We explored The Emotional Side of Training and Behaviour in Animals from the smallest furry to the largest of zoo animals.

Laura McAuliffe -Both Ends of the Lead – Human and Canine Emotional Aspects of Dog Reactivity

Dog reactivity is stressful for both ends of the lead. The importance of understanding the caregivers' emotional experience of living with a reactive dog is as important as understanding the emotional motivation of the dog's reactivity. Laura's presentation will discuss the emotional aspects underlying dog reactivity for both humans and canines; how to try and prevent issues from happening in the first place; how to start rehabilitating the dog; how to manage human expectations; how to best support both dogs and caregivers throughout the process and finding ways for both dog and human to lead a fulfilled life together.

Sue Ketland – Understand the importance of emotions in rescue and rehoming

Sue's presentation will focus on the emotional journey of the rescue dog, highlighting the importance of emotional detective work when assessing behavioural issues in rescue dogs along with the challenges of the rescue environment when it comes to implementing training plans and behaviour modification. She will also discuss the importance of the human side of rescue, especially the education of new owners when it comes to maintaining 'resting contentment' for both pets and their people.

Jim Mackie – "Feeling Good! – identifying and influencing behaviour and emotions during zoo animal training"

Animal training in Zoos has progressed enormously in recent years. Originally used primarily to train marine mammals and birds for public demonstration, it is now an integral component of most zoos animal management programmes. Animal training is now a major contributor to improved animal welfare in zoos all over the world.

However, considerations of the emotional state of the animal during training procedures is a relatively novel area. Ultimately we can never really know how our animals "feel" because we cannot ask them. but it is useful to connect observable behaviours with emotional states in order to help us evaluate, adjust and enhance the learning experience for the animals in our care. Using examples from a wide variety of captive exotic species, this presentation illustrates the progress zoos have made in providing an evidence-based approach to animal training and how considering the emotional state of the animal can improve training success.

Amber Batson – Prey versus Predators – the emotional differences in the behaviour and training of prey and predator species.

Are we sure that prey and predator species feel emotions in the same way? How can we recognise the underlying emotion behind a behaviour when considering a prey species such as the horse in comparison to a predator like species such as the dog?

What roles do emotions play in motivating the prey-predator relationship and how does that affect the responses we might see as humans training prey versus predator species?

This webinar will attempt to consider the practicalities of observing, identifying and responding to emotions in the different animals we so frequently train and live alongside, whilst aiming to improve our training skill set and the overall welfare of the animals in our care.

Laura McAuliffe
Laura McAuliffe BSc (hons), PhD is an ABTC registered clinical animal behaviourist based in Surrey, U.K where she runs Dog Communication and specialises in anxiety and reactivity issues. Laura set up Dog Communication with Penel Malby 17 years ago. She sees clients at her own private venue and her real love in life is working with owners of reactive dogs, reducing stress in all their lives (human and canine), helping them to find joy in the new normal of life with a reactive dog and helping them overcome their anxiety issues. Laura has lived with, and loved, 3 reactive dogs over the past 20 years and fosters puppies for rescue. She currently has an eclectic mix of dogs and has a Northern Inuit, a Dalmatian and a Yorkshire terrier puppy who she handreared for rescue. She is a full member of the APBC and has a degree in behaviour, a PhD in stress responses and she recently updated her ethology knowledge with a postgraduate course at Newcastle University.
Sue Ketland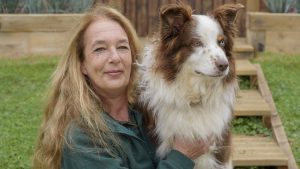 Sue has worked at Wood Green Animal Charity for more than three decades –15 years at all levels within the Dog Section, and now in a specialist role setting welfare standards within the charity and supporting members of the public with their rescue dogs. She is also one of the charity's main spokespeople. Sue achieved her Centre of Applied Pet Ethology (COAPE) diploma in Companion Animal Behaviour & Training (DipCABT) back in 2000. She has lectured on Canine Behaviour & Training in Japan and the Netherlands, as well as for numerous UK charities. In 2004, Sue was responsible for bringing the SynAlia Training System (SATS) to the UK, and was one of the first people in the world to be officially certified.
Jim Mackie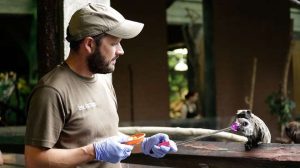 Jim's has worked at The Zoological Society of London (ZSL) since 1999, becoming the first Animal Training and Behaviour Officer in 2013. He has since overseen a shift in animal management whereby evidence-based training techniques have largely replaced traditional methods such as restraint during medical care and routine animal husbandry. Jim helped found the BIAZA (British and Irish Association of Zoos and Aquaria) Animal Training and Behaviour Working Group which he co-chairs, is Vice Chair of EAZA (European Association of Zoos and Aquaria) Training Group, and is an EAZA Academy instructor specialising in the use of trained behaviour to maximise welfare potential in Zoos and aquaria. In 2021, through representation on the Animal Behaviour and Training Council, Jim helped to create and began teaching the BIAZA Animal Training Accreditation Scheme for zookeepers and aquarists. Jim regularly lectures, presents and provides workshops about Zoo animal training and behaviour both at home and abroad.
Amber Batson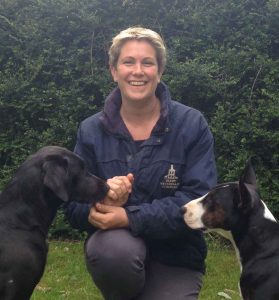 Amber graduated from the Royal Vet College, London in 1999 and went straight in to first opinion vet practice. She soon realised that many elements of her consultations included behaviour, whether as a symptom of potential disease (my dog's sleeping more than they used to, my horse wont let me do the girth up), or a direct request for help in a behaviour problem (my dog wont stop eating the cushions or my horse is biting me) or because understanding animal behaviour facilitated a better relationship between human and their pet.
Amber undertook a number of behaviour qualifications and whilst continuing to work in clinical practice, in 2007 she set up Understand Animals, UK, a business providing behaviour and welfare education for both animal caregivers and professionals.
Today she still works in vet practice seeing medical and behaviour cases, but also teaches behaviour worldwide and works as a legal expert witness in welfare cases.
Time

Year Around Event (2022)
Organiser
THE ASSOCIATION OF PET BEHAVIOUR COUNSELLORS LTD is a company registered in England and Wales with company number 09075813, VAT number 366417775
info@apbc.org.uk
50 Princes Street, Ipswich, IP1 1RJ