Are these cats playing or fighting? How to interpret different types of intercat interactions Dr. Noema Gajdoš Kmecová, DVM (hons)Year Around Event (2022) Online Organiser: THE ASSOCIATION OF PET BEHAVIOUR COUNSELLORS LTD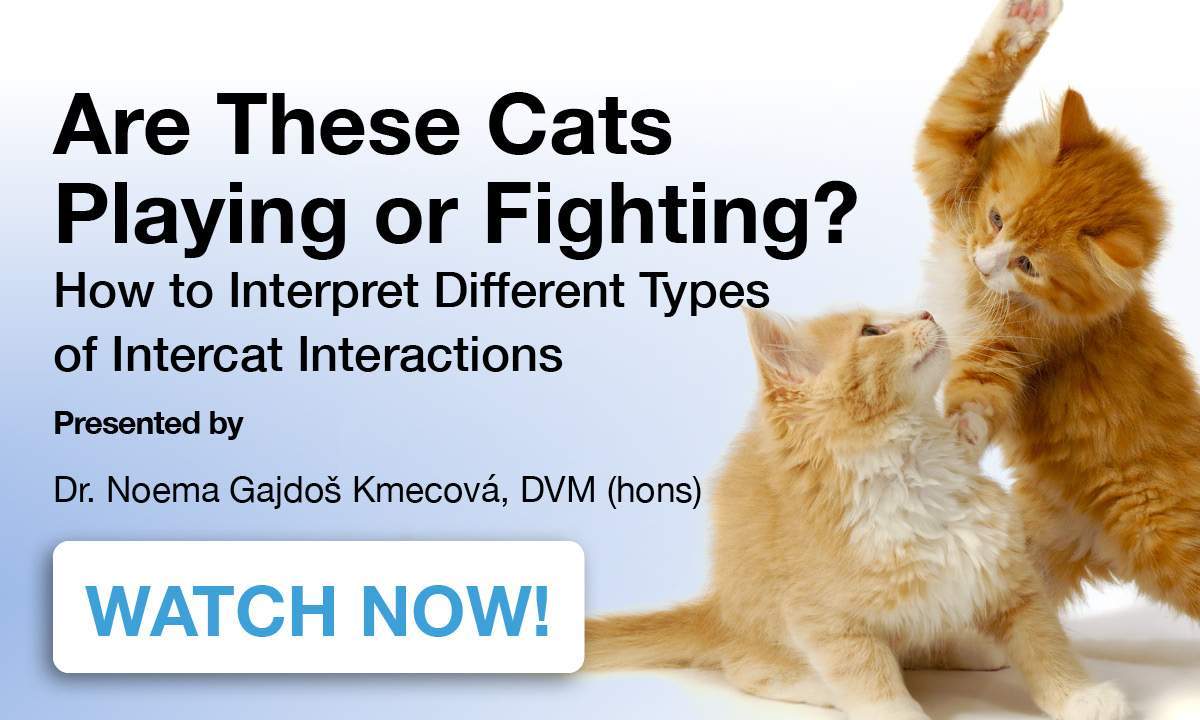 Event Details

Original Air Date 27th October 2021

Presenter Bio: Noema is a researcher at the University of Veterinary Medicine and Pharmacy in Košice. She graduated from the same home university and obtained her DVM and PhD degrees there. She conducted her research, focused on intercat play and ways to distinguish it from intercat aggression, in collaboration with the University of Lincoln, United Kingdom. She is a member of the International Cat Care´s Feline Wellbeing expert panel. She educates and engaging the public in cat behaviour science not only via slovak podcasts about cats she is hosting – Mačkast – but also through this podcast´s facebook website.
Presentation Information: This webinar will focus on the spectrum of behaviours of intercat interactions while focusing on practical application of this information to distinguish between aggressive (and potentially harmful) and playful encounters of cats.
The recording will be available straight after purchase. You will also receive a link direct to the webinar replay in the purchase confirmation email.
Please note: APBC and SPEAKERS CANNOT BE HELD RESPONSIBLE FOR ANY TECHNICAL FAILING IN THE RESULTING RECORDING. Purchases of webinar recordings are not refundable.
Time

Year Around Event (2022)
Organiser
THE ASSOCIATION OF PET BEHAVIOUR COUNSELLORS LTDTHE ASSOCIATION OF PET BEHAVIOUR COUNSELLORS LTD is a company registered in England and Wales with company number 09075813, VAT number 366417775info@apbc.org.uk 10 Queen Street, Ipswich, England, IP1 1SS