Biology of Socialization
thu06apr8:00 pmtue9:30 pmBiology of SocializationJessica P. Hekman DVM PhD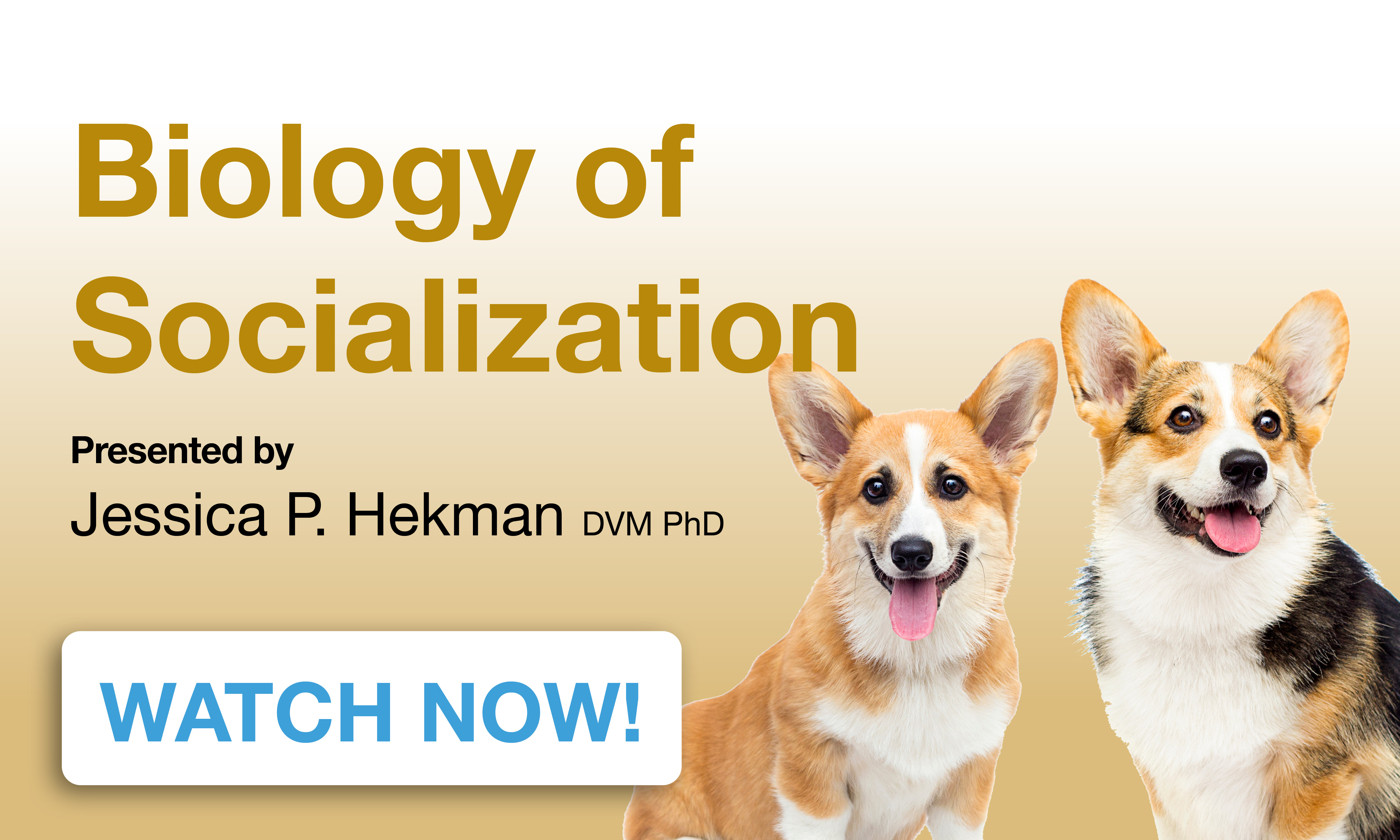 Event Details

Original Air date: 6th April 2023

Presenter Bio: Jessica Hekman, DVM, PhD, is a behavioural geneticist. She is one of the founders of the Functional Dog Collaborative (functionalbreeding.org), a non-profit which seeks to change the conversation around dog breeding in the dog loving community. She also teaches behavioural biology at the Virginia Tech online Masters program for Applied Animal Behavior and Welfare, and offers webinars online and consults with breeders about genetic testing and breeding choices. Jessica lives in Raymond, NH with her husband and three dogs. You can learn more about Jessica at her website, dogzombie.com
Presentation Detail: Socializing your puppy at a young age is critical to how she will respond to strange people, places, and dogs later in life. But why? What is different in the brains of puppies younger than 3-4 months that makes them such sponges for learning? Dr. Jessica Hekman, a veterinary researcher who studies canine personality, will talk about what we know about exactly what's happening in the brains of very young puppies. Get your science geek on and come learn about socialization!
Price: APBC members £12.50 ABTC members £25 Non-members £35
The recording will be available straight after purchase. You will also receive a link direct to the webinar replay in the purchase confirmation email.
Please note: APBC and SPEAKERS CANNOT BE HELD RESPONSIBLE FOR ANY TECHNICAL FAILING IN THE RESULTING RECORDING. Purchases of webinar recordings are not refundable.
Link to Share: https://www.apbc.org.uk/Events/biology-of-socialization/
Time

(Thursday) 8:00 pm - 9:30 pm
Organiser
THE ASSOCIATION OF PET BEHAVIOUR COUNSELLORS LTD is a company registered in England and Wales with company number 09075813, VAT number 366417775
info@apbc.org.uk
50 Princes Street, Ipswich, IP1 1RJ