Companionship in rabbits: when things go wrong
Companionship in rabbits: when things go wrongRosie Bescoby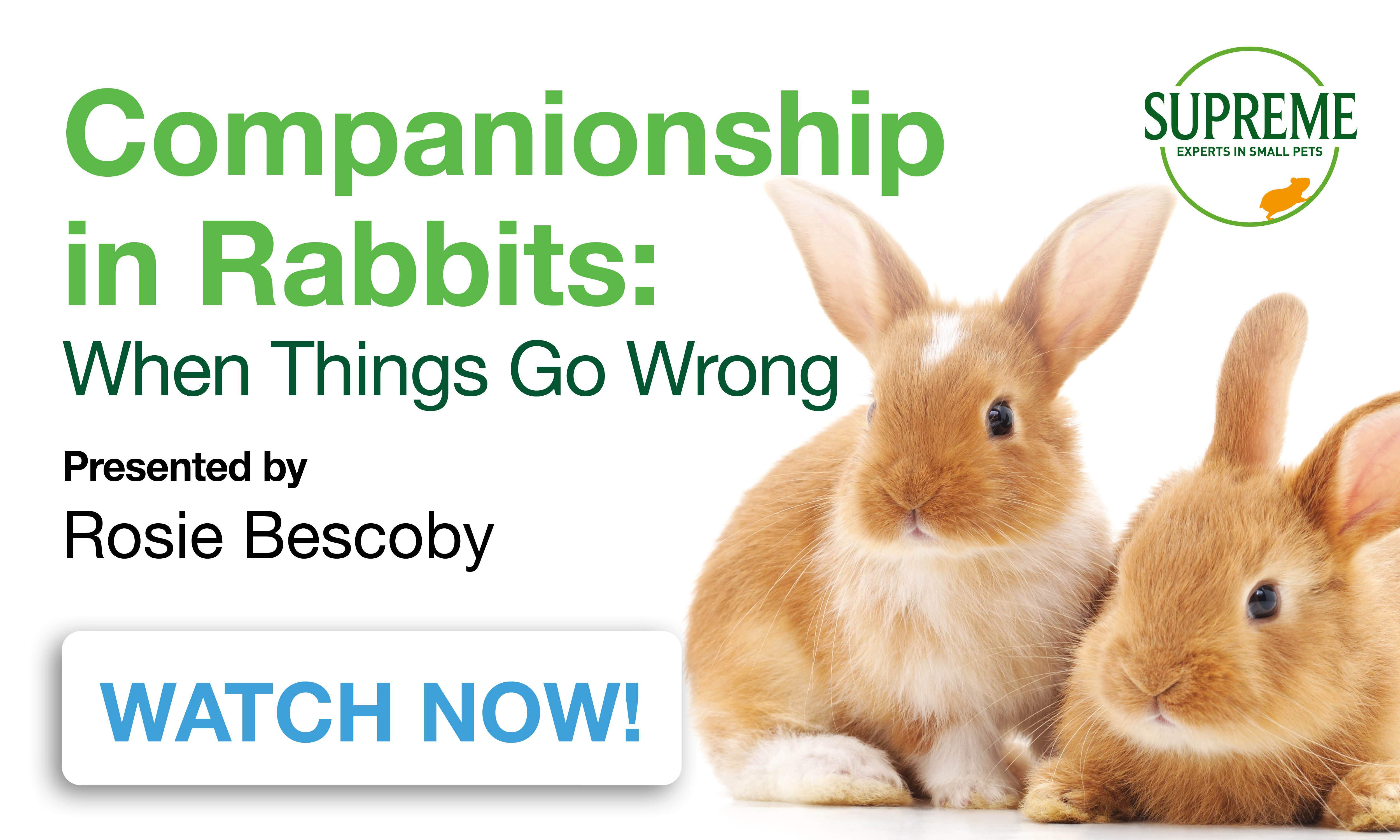 Event Details

Original Air Date 18th August 2021

Presenter Bio: Rosie graduated from Bristol University with a degree in Zoology & Psychology before undertaking a Post-Graduate Diploma in Companion Animal Behaviour Counselling at Southampton University. She is a full members of the APBC and a Certified Clinical Animal Behaviourist (CCAB). Rosie owns and runs Pet Sense, working with the owners of dogs, cats and rabbits exhibiting undesirable behaviours and helping educate owners to prevent problems from developing in the first place. She writes for pet magazines, provides staff training for veterinary practices and provides a consultancy service for corporate practices, pet food companies and pharmaceutical companies. She is currently the APBC Press and Media Officer.
Presentation Information: Every bunny needs some bunny, yet despite this many previously bonded rabbits fall out and attempts at bonding new rabbits fail. This webinar will explore bonding strategies, why things can go wrong, things to consider for the best chance of success and when (or if) it is appropriate for a rabbit to live alone. Video footage and case studies will be discussed. Suitable for the vet team, behaviourists and rabbit owners.
Terms and Conditons to copy in: The recording will be available straight after purchase. You will also receive a link direct to the webinar replay in the purchase confirmation email.
Please note: APBC and SPEAKERS CANNOT BE HELD RESPONSIBLE FOR ANY TECHNICAL FAILING IN THE RESULTING RECORDING. Purchases of webinar recordings are not refundable.
Time

Year Around Event (2022)
Organiser
THE ASSOCIATION OF PET BEHAVIOUR COUNSELLORS LTD is a company registered in England and Wales with company number 09075813, VAT number 366417775
info@apbc.org.uk
50 Princes Street, Ipswich, IP1 1RJ