Day Training
Day TrainingGina Phairas BSc Comms, CTC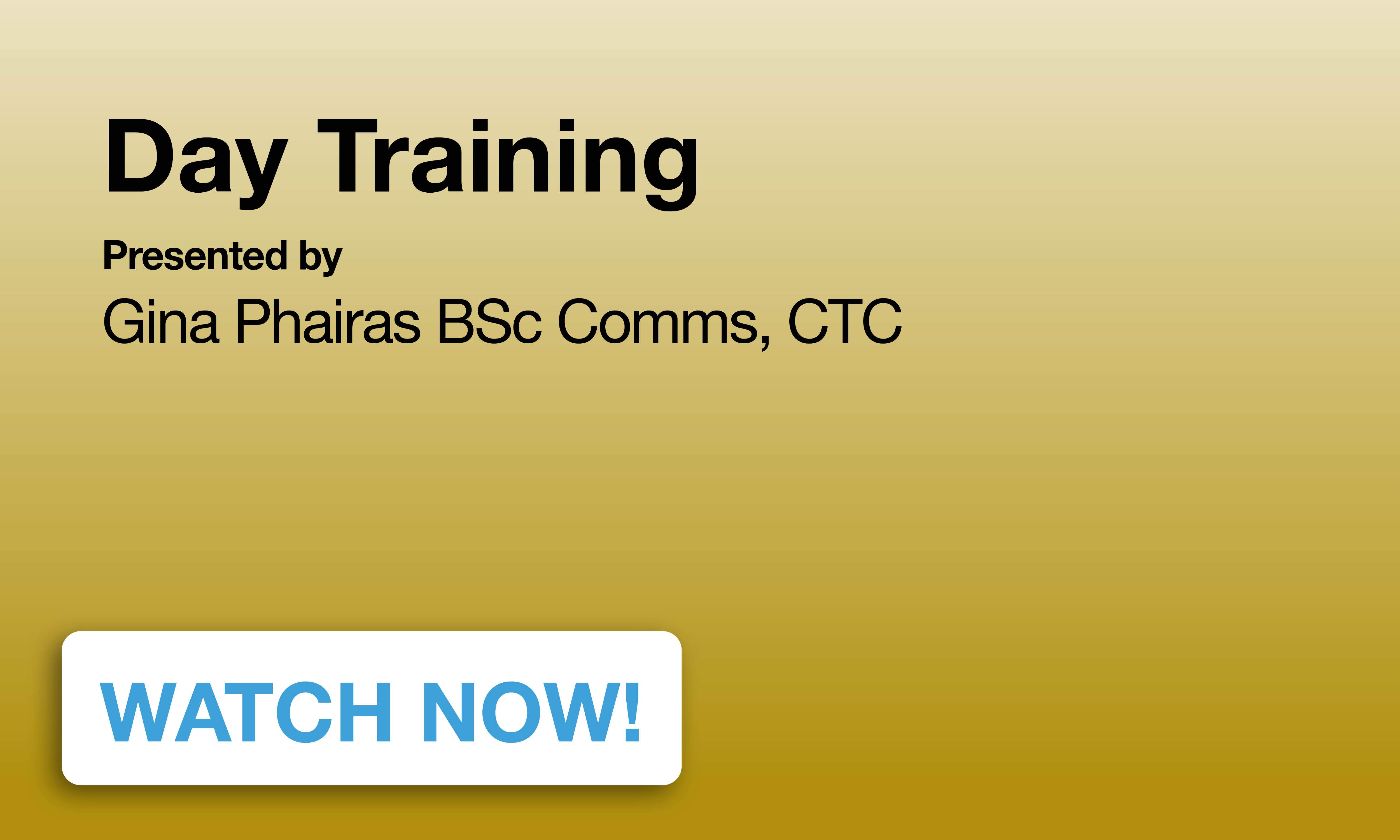 Event Details

Originally broadcast on 26/08/2020

Price: APBC members FREE (please visit the members are of the website for the free access) ABTC members £25 Non-members £35

Day Training: Do More For Dogs While Making More Money
If you're tired of struggling to fill your private training or
behaviour appointments, begging clients to do their
homework, missing out on time with family and friends
while you work nights and weekends, and not achieving
the case results you know you could (and that the dogs
really need!), it's time to consider a new way of offering
your services: Day Training. Gina Phairas of dogbiz will
show you how to increase your income, your impact,
and your revenue—and enjoy better work/life balance,
too.
Presented by Gina Phairas, BSc Comms, CTC
A central force behind dogbiz, the dog pro industry's
leading business support company, and a former
instructor in Jean Donaldson's original Academy for Dog
Trainers at the San Francisco SPCA, Gina oversees the
dogbiz University program, developing online business
courses to help R+ trainers succeed in their dream
businesses. She is a dynamic speaker, speaking at
conferences and teaching business workshops for
schools like the Karen Pryor Academy. Gina previously
ran a successful dog training and behaviour business of
her own and consulted for shelters and rescue groups.
The webinar recording will be available straight after purchase. You will also receive a link direct to the webinar replay in the purchase confirmation email.
Please note: APBC and SPEAKERS CANNOT BE HELD RESPONSIBLE FOR ANY TECHNICAL FAILING IN THE RESULTING RECORDING. Purchases of live broadcast or recording are not refundable.
Time

Year Around Event (2020)
Organiser
THE ASSOCIATION OF PET BEHAVIOUR COUNSELLORS LTD is a company registered in England and Wales with company number 09075813, VAT number 366417775
info@apbc.org.uk
50 Princes Street, Ipswich, IP1 1RJ