Games for Pet Dogs and their people
Games for Pet Dogs and their peopleErica Peachey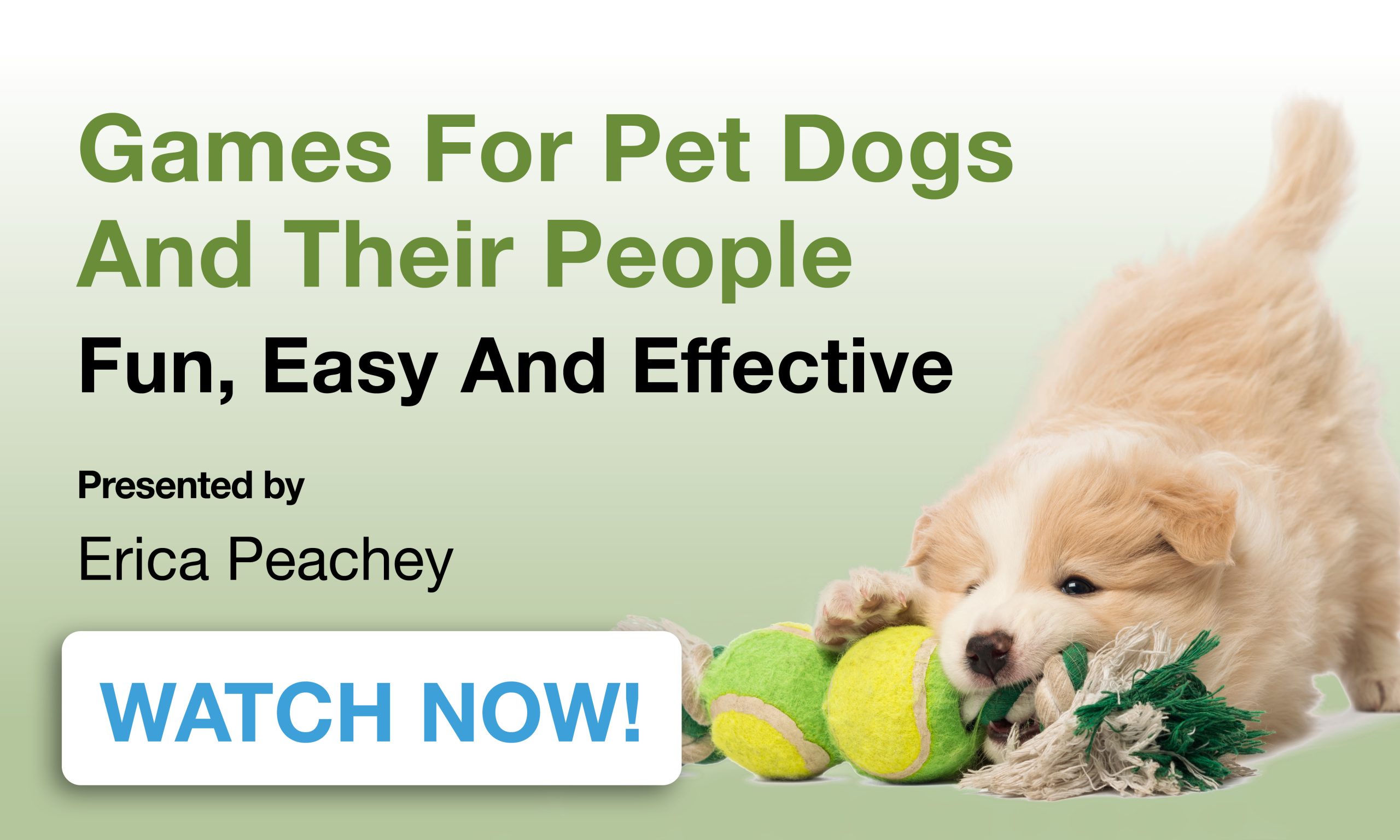 Event Details

Original Air date : 12th June 2023

Presenter Bio: Erica has been running her business as a Consultant in Animal Behaviour since 1990. During this time she has seen thousands of dogs and their families for behaviour consultations, along with training, socialisation, confidence, and rehabilitation classes. She has given talks and lectures around the UK and abroad. Her main interest is in working with families and their pets, helping them achieve greater peace and enjoyment together. As a member of APBC and APDT, she is registered with ABTC as a CAB and ATL. She currently has four dogs, two cats, two guinea pigs, one horse, one gecko and three children.
Presentation Detail:
Life is becoming more complex and is often stressful. Mental health issues are increasingly commonplace today, and unsurprisingly, our dogs are beginning to share similar problems, which impact on their, and our, wellbeing.
After thirty years of working with people and their dogs and especially in our post-pandemic lives, I feel that a return to games which are simple (with no way of getting things "wrong") and fun (they make us and our dogs feel better) are incredibly effective in improving our bond with our dogs and our dog's outlook on life.
Games we share with our dogs also make us feel happier, help our dogs learn vital life skills, and may also avoid, resolve or improve some of the behaviour issues frequently encountered.
Interacting with our dogs to make us smile, build rapport and improve responsiveness.
APBC members £12.50 ABTC members £25 Non-members £35
The recording will be available straight after purchase. You will also receive a link direct to the webinar replay in the purchase confirmation email.
Please note: APBC and SPEAKERS CANNOT BE HELD RESPONSIBLE FOR ANY TECHNICAL FAILING IN THE RESULTING RECORDING. Purchases of webinar recordings are not refundable.
Time

Year Around Event (2023)
Organiser
THE ASSOCIATION OF PET BEHAVIOUR COUNSELLORS LTD is a company registered in England and Wales with company number 09075813, VAT number 366417775
info@apbc.org.uk
50 Princes Street, Ipswich, IP1 1RJ