Genetics of Dog Personality
tue03may(may 3)8:00 pmsun22mar(mar 22)9:30 pmGenetics of Dog PersonalityJessica Hekman, DVM, PhD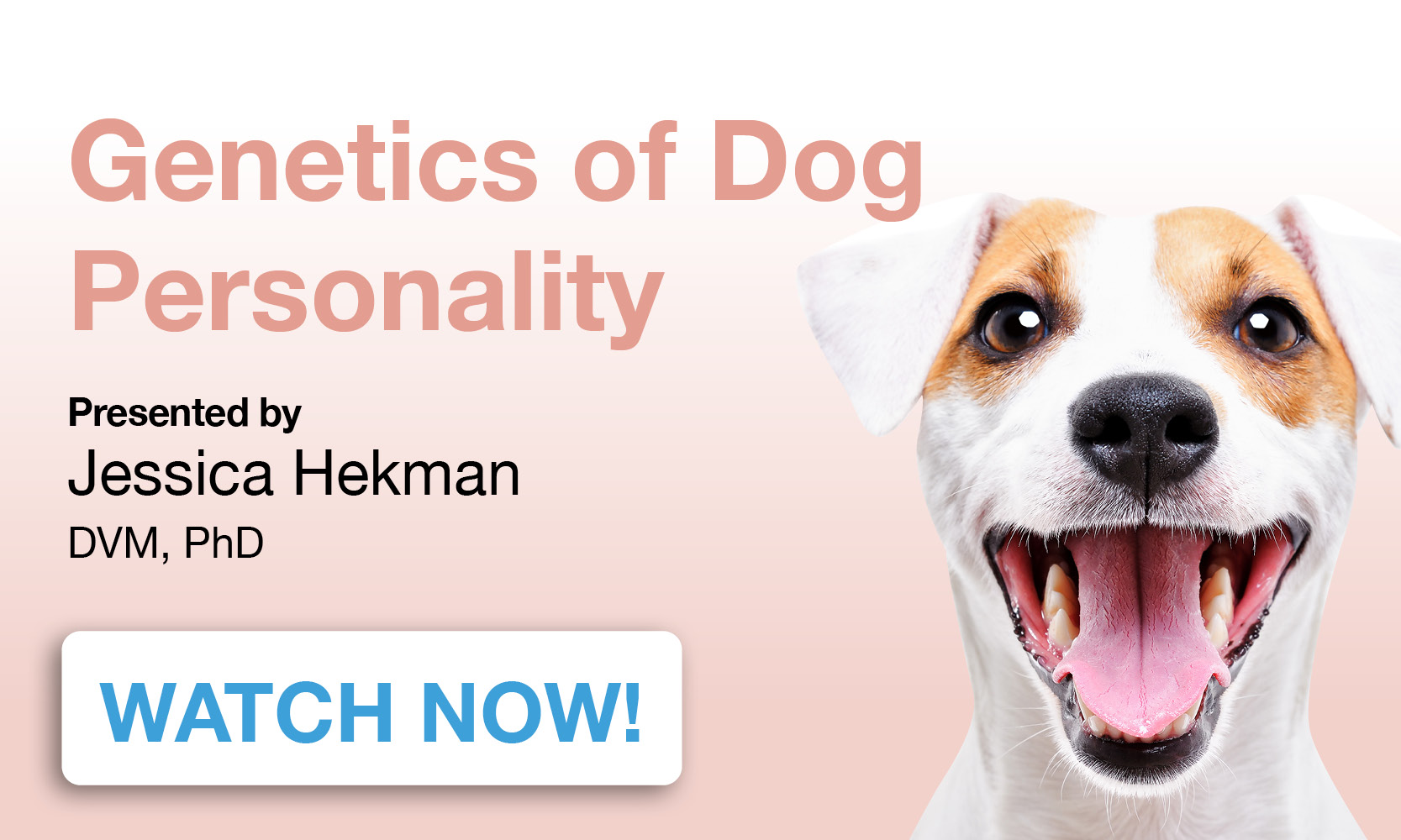 Event Details

Original Air Date: 23rd March 2022

Presenter Bio: Jessica Hekman, DVM, PhD, is a veterinary genetics researcher who is fascinated by dog behavior. She works at the Broad Institute of MIT and Harvard as a postdoctoral associate, studying the genetics of behavior in pet dogs through the Darwin's Ark project and the Working Dogs Project. She also teaches online and consults with breeders about genetic testing and breeding choices. Recently, she founded the Functional Dog Collaborative (functionalbreeding.org) to provide support to ethical breeders of healthy and behaviorally solid dogs. Jessica lives in Raymond, NH with her husband and three dogs. You can follow her on Facebook at facebook.com/dogzombieblog.
Presentation Detail: What do (and don't) we know about how genetics affects canine personality? In this webinar, Jessica Hekman will take a deep dive into her own area of research – how genetics affects personality in dogs. How much of canine personality is due to genetics and how much to environment? How do researchers track down genes related to personality? Have any such genes yet been found? Can we expect a genetic test for dog reactivity any time soon? In this webinar, Jessica will particularly address examples from human literature about traits that are similar to reactivity in dogs, and will discuss the difficulties inherent in studying traits like drive and environmental versus handler focus, as well as possible solutions to those problems. As always, there will be something for everyone, so come listen and ask questions, whether you are just starting to wrap your head around genetics or whether you're a confirmed science geek!
The recording will be available straight after purchase. You will also receive a link direct to the webinar replay in the purchase confirmation email.
Please note: APBC and SPEAKERS CANNOT BE HELD RESPONSIBLE FOR ANY TECHNICAL FAILING IN THE RESULTING RECORDING. Purchases of webinar recordings are not refundable.
Time

May 3 (Tuesday) 8:00 pm - March 22 (Sunday) 9:30 pm
Organiser
THE ASSOCIATION OF PET BEHAVIOUR COUNSELLORS LTD is a company registered in England and Wales with company number 09075813, VAT number 366417775
info@apbc.org.uk
50 Princes Street, Ipswich, IP1 1RJ