How to handle Compassion fatigue when working in the pet industry
How to handle Compassion fatigue when working in the pet industryLori DeLeo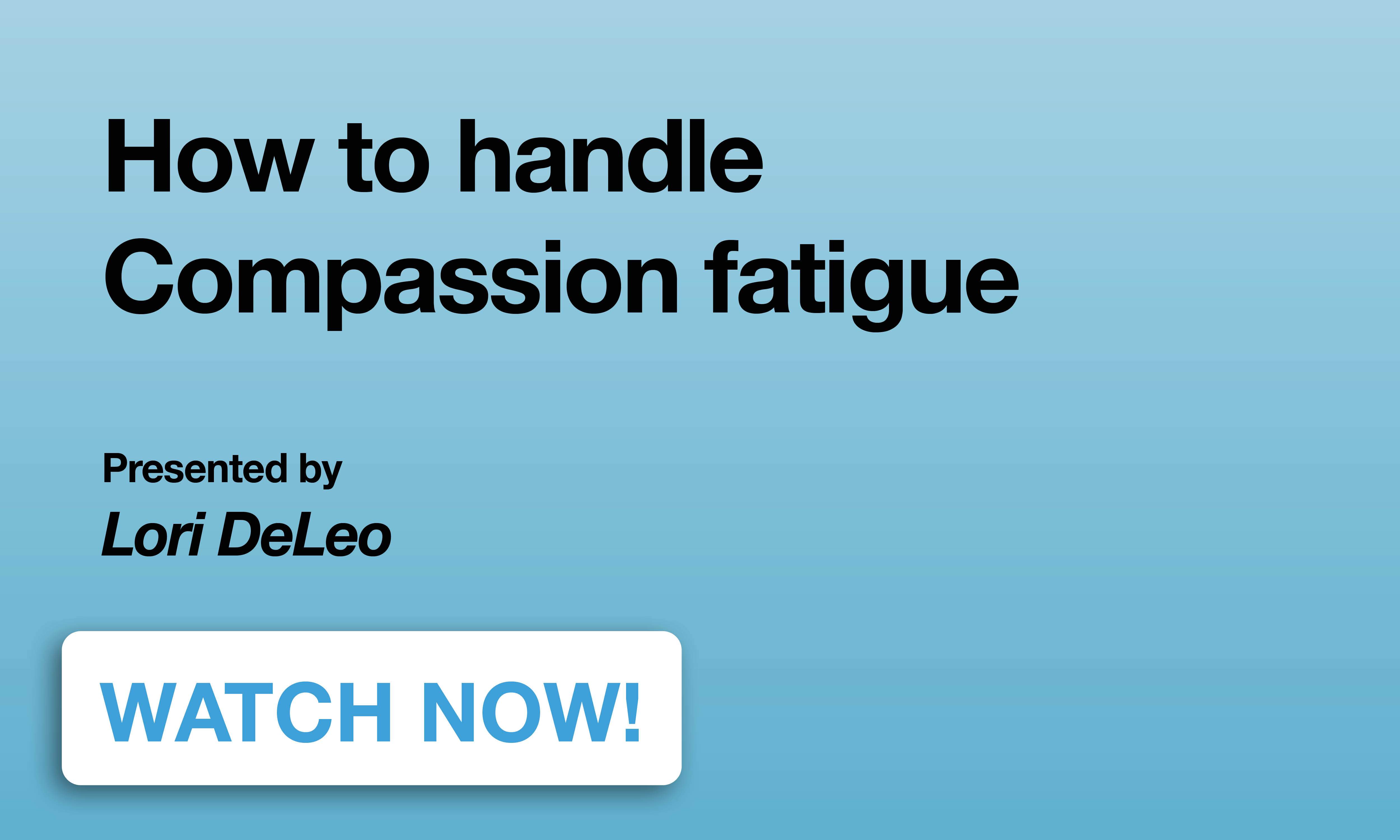 Event Details

Price: APBC members FREE (please visit the members are of the website for the free access) ABTC members £25 Non-members £35

Originally broadcast 6th May 2020
Presented By Lori DeLeo
You can't give what you don't have
For those of us in the role of helping professionals, compassion fatigue is real, and it is the direct result of repeated exposure to highly emotional and traumatic situations. Consequently, when dealing with people and/or their pets and having to make difficult decisions that affect both on a regular basis, all too often we forget that we need to take care of ourselves.
What is the difference between compassion fatigue and vicarious trauma? How do these manifest themselves and impact our ability to show up as our best selves in our personal and professional lives? How can we address these issues in practical and impactful ways? This webinar will help you identify the signs of what some refer to as "burn out" and will assist in providing you with quality emotional self-care.
Lori J. DeLeo, MAT, LMFT, is a licensed therapist who specializes in grief and trauma. She has worked extensively with first responders and helping professionals. Ms. DeLeo holds Masters degrees in Multicultural Education/Teaching and Marriage and Family Therapy. Additionally, she is certified in both Gestalt therapy and EMDR (Eye Movement Desensitization and Reprocessing).
The recording will be available straight after purchase. You will also receive a link direct to the webinar replay in the purchase confirmation email.
Please note: APBC and SPEAKERS CANNOT BE HELD RESPONSIBLE FOR ANY TECHNICAL FAILING IN THE RESULTING RECORDING. Purchases of webinar recordings are not refundable.
Time

Year Around Event (2022) GMT
Organiser
THE ASSOCIATION OF PET BEHAVIOUR COUNSELLORS LTD is a company registered in England and Wales with company number 09075813, VAT number 366417775
info@apbc.org.uk
50 Princes Street, Ipswich, IP1 1RJ