Worried about Separation Anxiety? Preparing your Dog for Life after Lockdown
Worried about Separation Anxiety? Preparing your Dog for Life after LockdownMalena DeMartini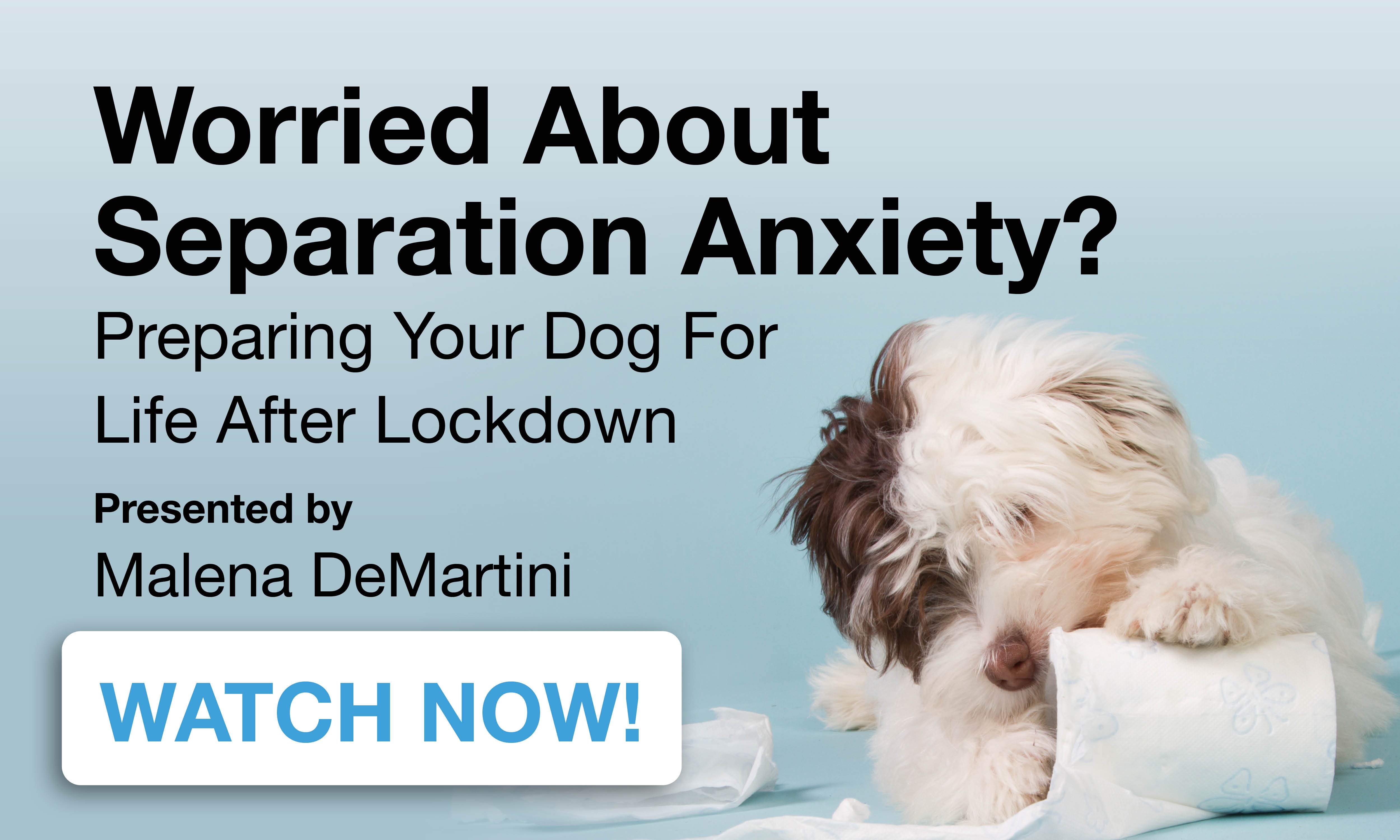 Event Details

Original Airdate: 22nd February 2021

Presenter Bio: Malena DeMartini-Price is renowned in the dog training world for her expertise in dog separation anxiety issues. She is the author of the book Treating Separation Anxiety in Dogs and has contributed articles on separation anxiety to multiple publications such as the Association of Professional Dog Trainers' (APDT) Chronicle of the Dog, Pet Professional Guild's (PPG) Barks From the Guild, and various national magazines such as The Bark. She lectures on SA at professional dog training workshops and conferences around the world, including everything from large professional conferences to small venues. She also has been interviewed widely on this topic and multiple videos and podcasts have been produced. Malena is an honors graduate of the esteemed Academy for Dog Trainers, where she studied under Jean Donaldson, and is a member of the APDT, the Pet Professionals Guild, and the International Association of Animal Behavior Consultants.
Presentation detail: The time to help your pups is now to help them cope when you are not spending so much time at home after the lockdown.Public webinars and live events will be recorded and a link sent to all registrants.
The recording will be available straight after purchase. You will also receive a link direct to the webinar replay in the purchase confirmation email.
Please note: APBC and SPEAKERS CANNOT BE HELD RESPONSIBLE FOR ANY TECHNICAL FAILING IN THE RESULTING RECORDING. Purchases of webinar recordings are not refundable.
Time

Year Around Event (2022)
Organiser
THE ASSOCIATION OF PET BEHAVIOUR COUNSELLORS LTD is a company registered in England and Wales with company number 09075813, VAT number 366417775
info@apbc.org.uk
50 Princes Street, Ipswich, IP1 1RJ