Low stress equine veterinary care
Low stress equine veterinary care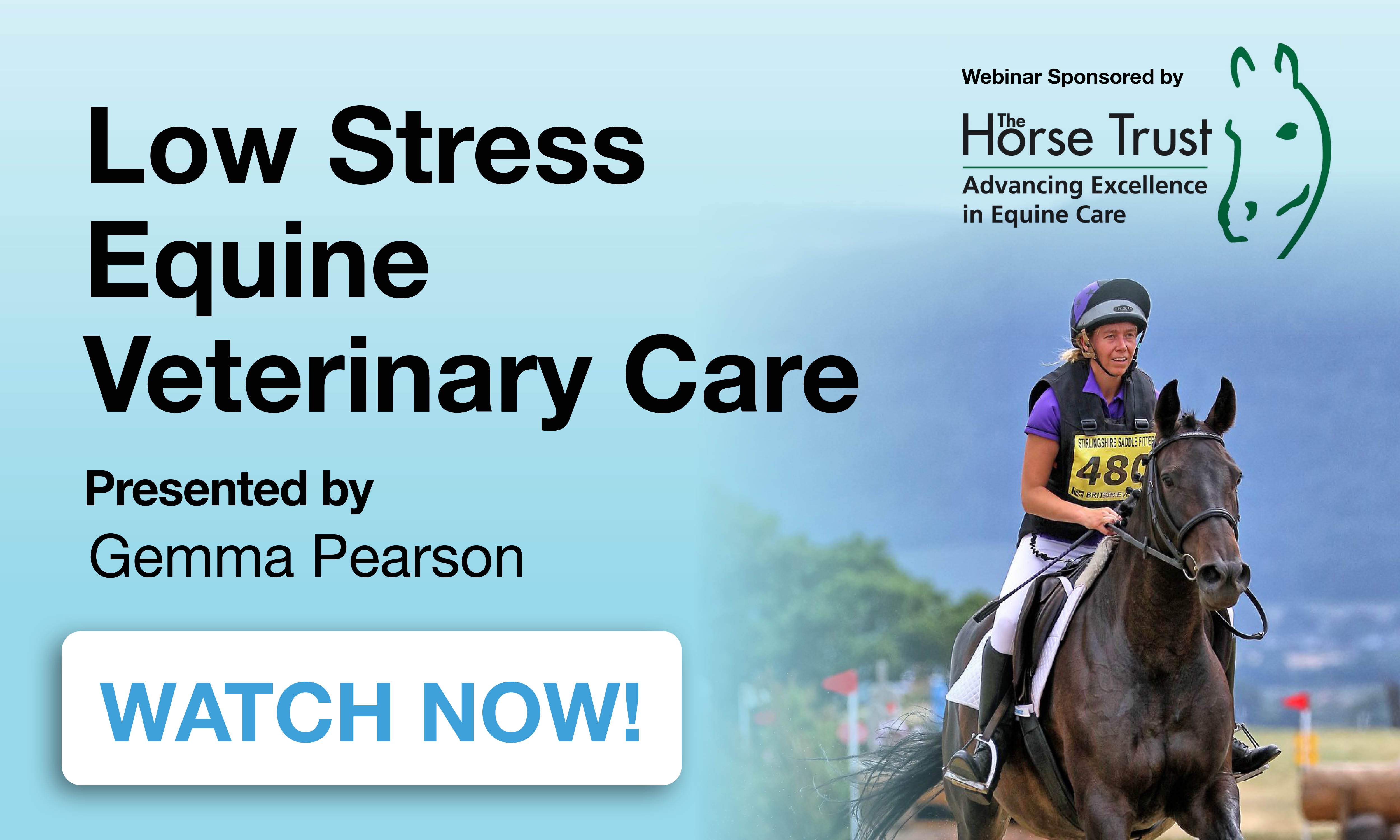 Event Details

Original Air Date: 8th June 2021
Presenter Bio: Gemma combines her time between research and outreach on behalf of the The Horse Trust and seeing clinical equine behaviour cases where she is based at the Royal (Dick) School of Veterinary Studies. After working in ambulatory practice Gemma moved to the Dick Vet where she completed a rotating residency programme in the equine hospital, becoming an advanced practitioner in equine medicine, alongside an MScR investigating horse veterinarian interactions. Subsequently she completed her CCAB and is currently writing up her PhD thesis 'Investigating the stress responses of horses undergoing veterinary care'. As the Veterinary Liaison Officer for the International Society for Equitation Science, Gemma is passionate about improving interactions between horses and people, specifically regarding the application of learning theory. In her spare time, she has competed up to advanced level endurance on a homebred horse as well as enjoying competing in affiliated dressage and eventing.
Presentation Detail: This presentation will present the results of Gemma's PhD thesis "Investigating the Stress Response of Horses undergoing Veterinary Care'. It will cover what aspects of veterinary care horses find stressful before going on to discuss evidence based management and handling of horses during veterinary care to minimise stress.
The recording will be available straight after purchase. You will also receive a link direct to the webinar replay in the purchase confirmation email.
Please note: APBC and SPEAKERS CANNOT BE HELD RESPONSIBLE FOR ANY TECHNICAL FAILING IN THE RESULTING RECORDING. Purchases of webinar recordings are not refundable.
Time

Year Around Event (2022)
Organiser
THE ASSOCIATION OF PET BEHAVIOUR COUNSELLORS LTD is a company registered in England and Wales with company number 09075813, VAT number 366417775
info@apbc.org.uk
50 Princes Street, Ipswich, IP1 1RJ