P3 What to do when your training plan isn't working
P3 What to do when your training plan isn't workingSara Davies MRCVS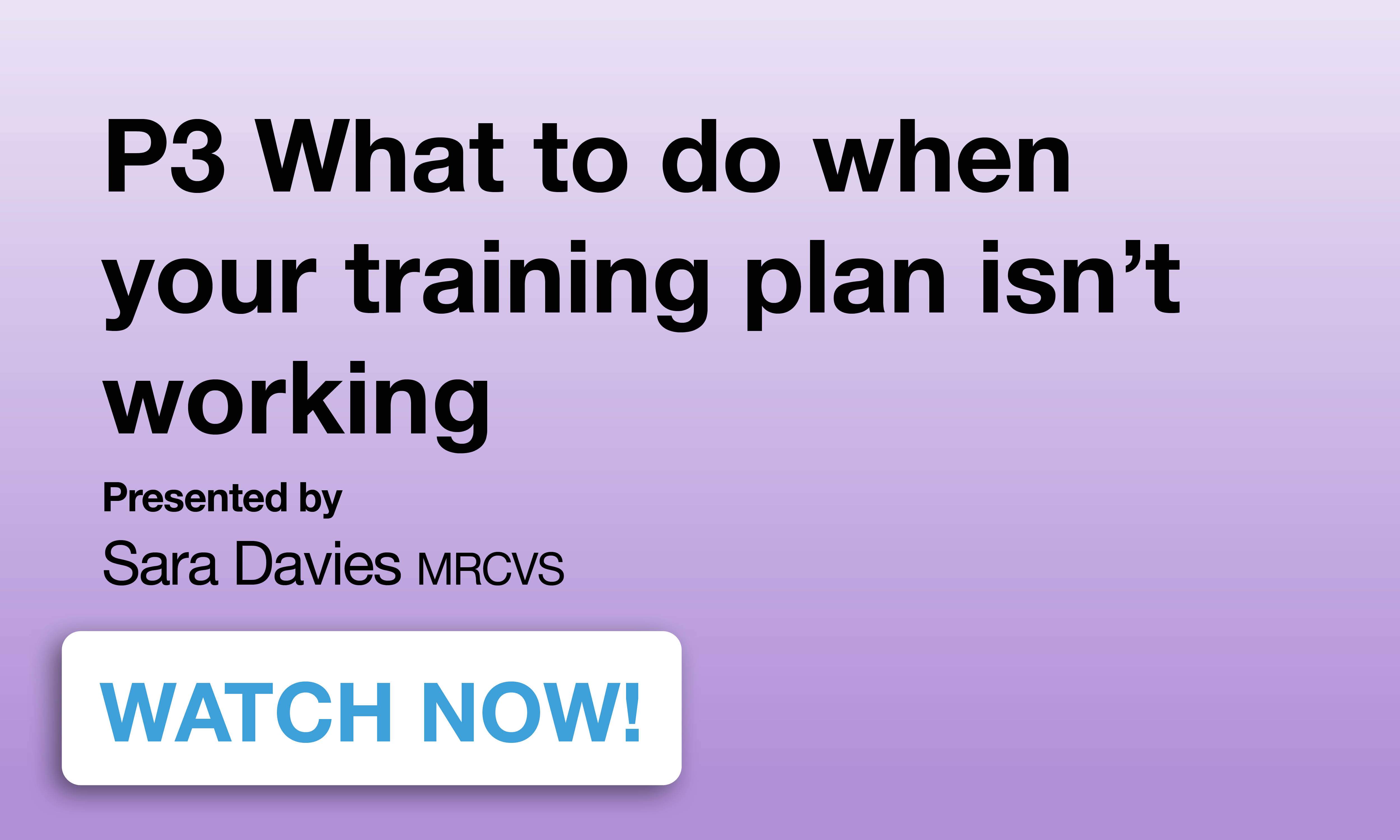 Event Details


Originally broadcast on 3rd January 2019
by Sara Davies MRCVS, Full APBC member.
P3 'What to do when your training plan isn't working', In the third part in this series of webinars, Sara will be discussing what to do when you have constructed and begun your training plan, but it all goes wrong! Sara will cover how to identify weaknesses in your training plans and how to reboot them when they stall. Common pitfalls and handy tips for speed and efficiency will be discussed. Mostly she will be talking about dogs, but the information will be equally relevant to other species and to those running classes. The three webinars work well together but can also function separately as they are self-contained.
The recording will be available straight after purchase. You will also receive a link direct to the webinar replay in the purchase confirmation email.
Please note: APBC and SPEAKERS CANNOT BE HELD RESPONSIBLE FOR ANY TECHNICAL FAILING IN THE RESULTING RECORDING. Purchases of webinar recordings are not refundable.
Time

Year Around Event (2022)
Organiser
THE ASSOCIATION OF PET BEHAVIOUR COUNSELLORS LTD is a company registered in England and Wales with company number 09075813, VAT number 366417775
info@apbc.org.uk
50 Princes Street, Ipswich, IP1 1RJ