Phantom Pregnancy: The Silent Killer
wed24mar(mar 24)8:00 pmthu23(mar 23)11:59 pmPhantom Pregnancy: The Silent KillerSara Davies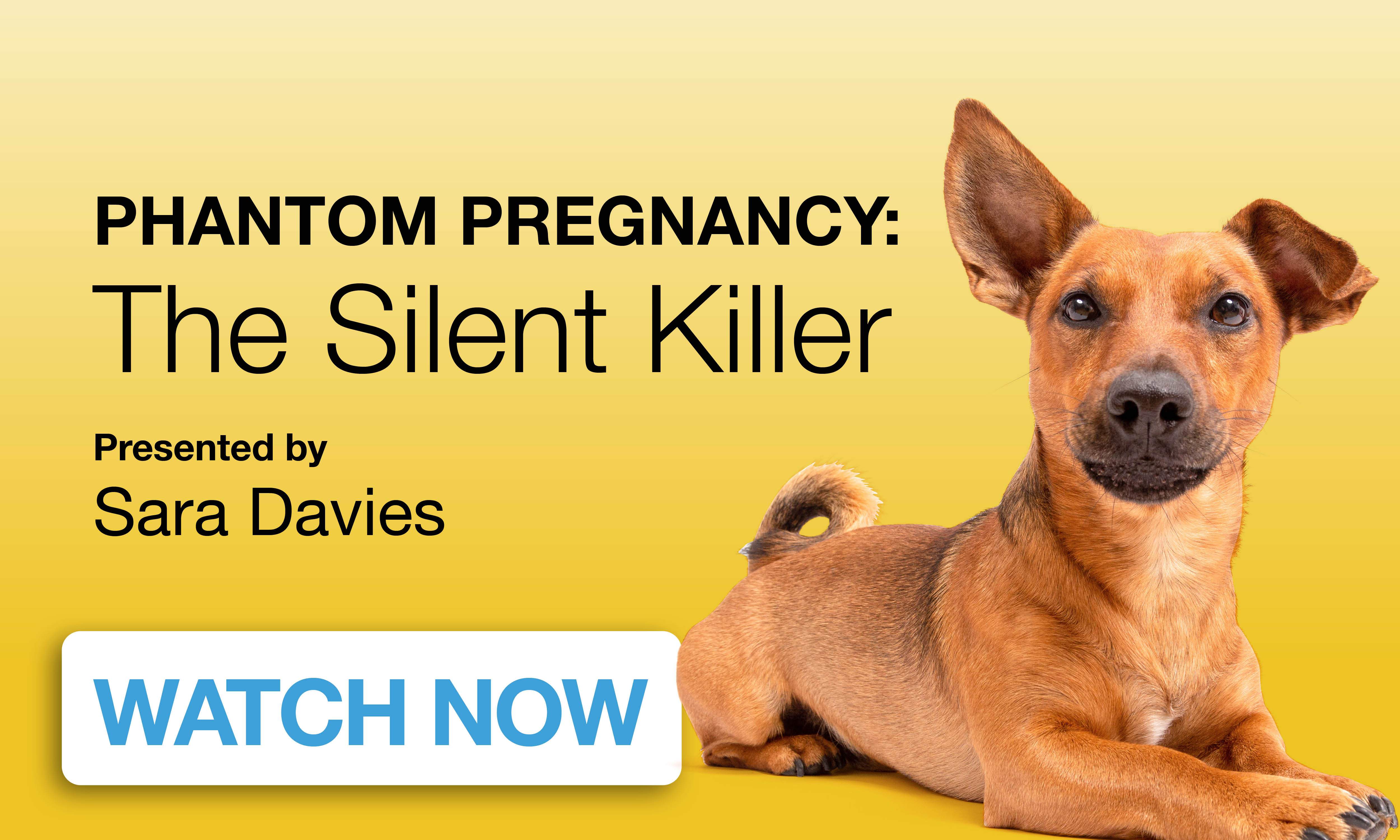 Event Details

Original Air Date March 24th 2021
Presenter Bio: Sara is a registered veterinary surgeon who spent nine years in small animal practice before switching to pet behaviour and training where she has worked for the last 18 years. In addition to her degree in Veterinary Medicine and Surgery, she is an honour graduate of Jean Donaldson's Academy for Dog Trainers, and has a City & Guilds qualification in teaching adult learners. She is a full member of the APBC, and an ABTC registered veterinary behaviourist and clinical animal behaviourist. She is a committed reward-based trainer with a keen interest in both the welfare of the pet and the comfort of the client.
Presentation Details: Recent research has highlighted the importance of the age at which we neuter dogs, but the timing of that in relation to the reproductive cycle of the bitch has received far less attention. Unfortunately, if spayed at the wrong point in their cycle, a bitch can enter a state of 'persistant phantom pregnancy' and, unlike a normal phantom pregnancy, this one does not go away on its own and can lead to intractable and unpredictable anxiety or aggression. Join Sara to find out why this happens, how to treat it, and what we can do to prevent it. You'll also find out why it's 'the silent killer'
The recording will be available straight after purchase. You will also receive a link direct to the webinar replay in the purchase confirmation email.
Please note: APBC and SPEAKERS CANNOT BE HELD RESPONSIBLE FOR ANY TECHNICAL FAILING IN THE RESULTING RECORDING. Purchases of webinar recordings are not refundable.
Time

24 (Wednesday) 8:00 pm - 23 (Thursday) 11:59 pm
Organiser
THE ASSOCIATION OF PET BEHAVIOUR COUNSELLORS LTD is a company registered in England and Wales with company number 09075813, VAT number 366417775
info@apbc.org.uk
50 Princes Street, Ipswich, IP1 1RJ