Psychological Trauma and Post-traumatic Stress In Dogs
Psychological Trauma and Post-traumatic Stress In DogsDr Frank McMillan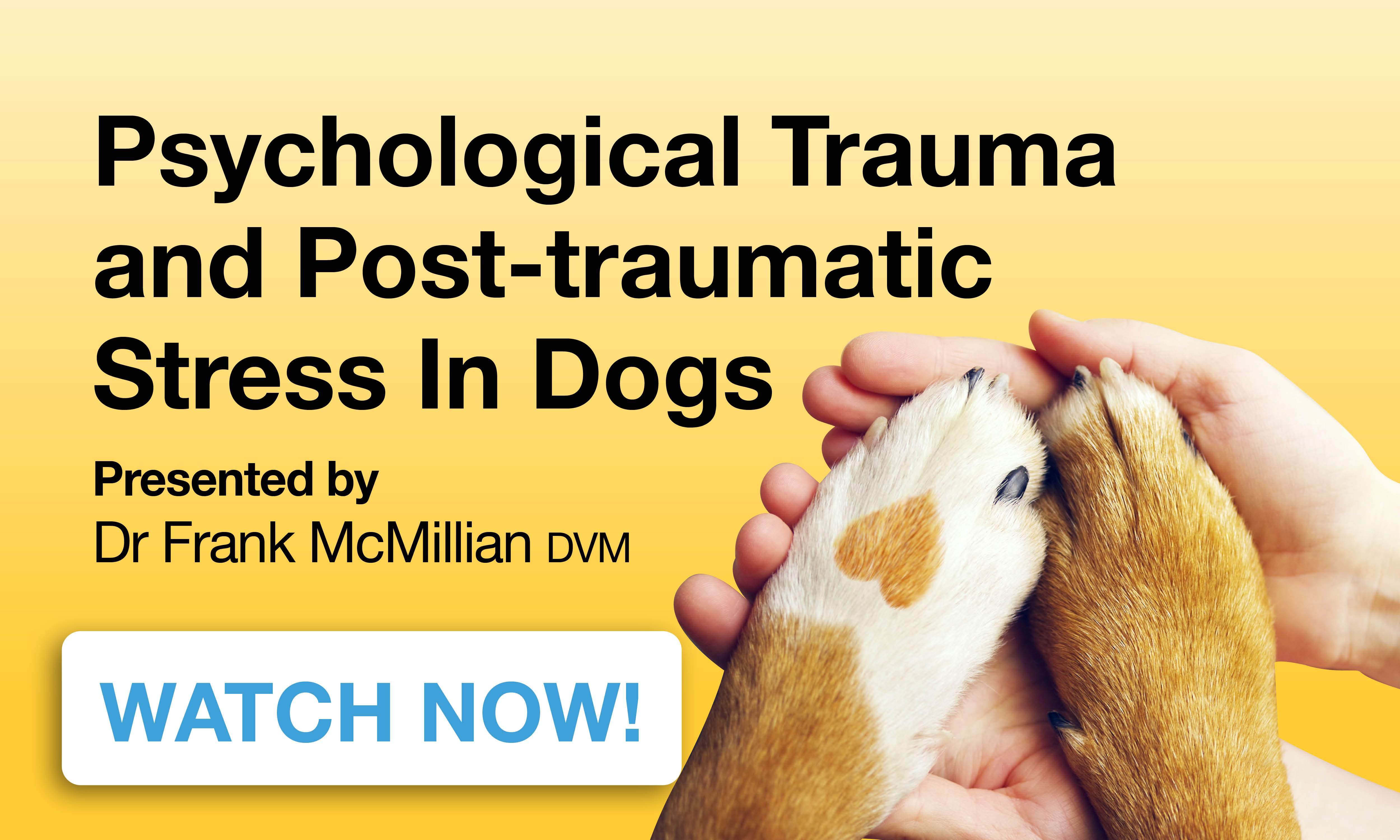 Event Details

Originally Aired on 4th February 2021

Presenter Bio: Franklin D. McMillan, DVM, served as the director of well-being studies at Best Friends Animal Society from 2007 to 2020. In that role, his research involved the quality of life, mental health, and emotional well-being of animals who had endured hardship, adversity, and psychological trauma. Before coming to Best Friends, he was in private practice for 23 years as well as clinical professor of medicine at the Western University of Health Sciences College of Veterinary Medicine. Dr. McMillan is board-certified in the veterinary specialties of small animal internal medicine and animal welfare. He lectures worldwide and is the author of the textbook Mental Health and Well-Being in Animals (now in its 2nd edition) and a book for the general public titled Unlocking the Animal Mind.
Presentation Detail:This presentation will cover our most current knowledge of posttraumatic stress in dogs. Topics include the causes of psychological trauma, the mental changes, how the condition differs from "normal" fear, how the disorder in animals compares with that in humans, and our approaches to treatment. In addition, as time permits, other mental-emotional disorders caused by psychological trauma will be presented.
The recording will be available straight after purchase. You will also receive a link direct to the webinar replay in the purchase confirmation email.
Please note: APBC and SPEAKERS CANNOT BE HELD RESPONSIBLE FOR ANY TECHNICAL FAILING IN THE RESULTING RECORDING. Purchases of webinar recordings are not refundable.
Time

Year Around Event (2022)
Organiser
THE ASSOCIATION OF PET BEHAVIOUR COUNSELLORS LTD is a company registered in England and Wales with company number 09075813, VAT number 366417775
info@apbc.org.uk
50 Princes Street, Ipswich, IP1 1RJ