Puppies - The importance of early intervention
Puppies - The importance of early interventionNicole Harris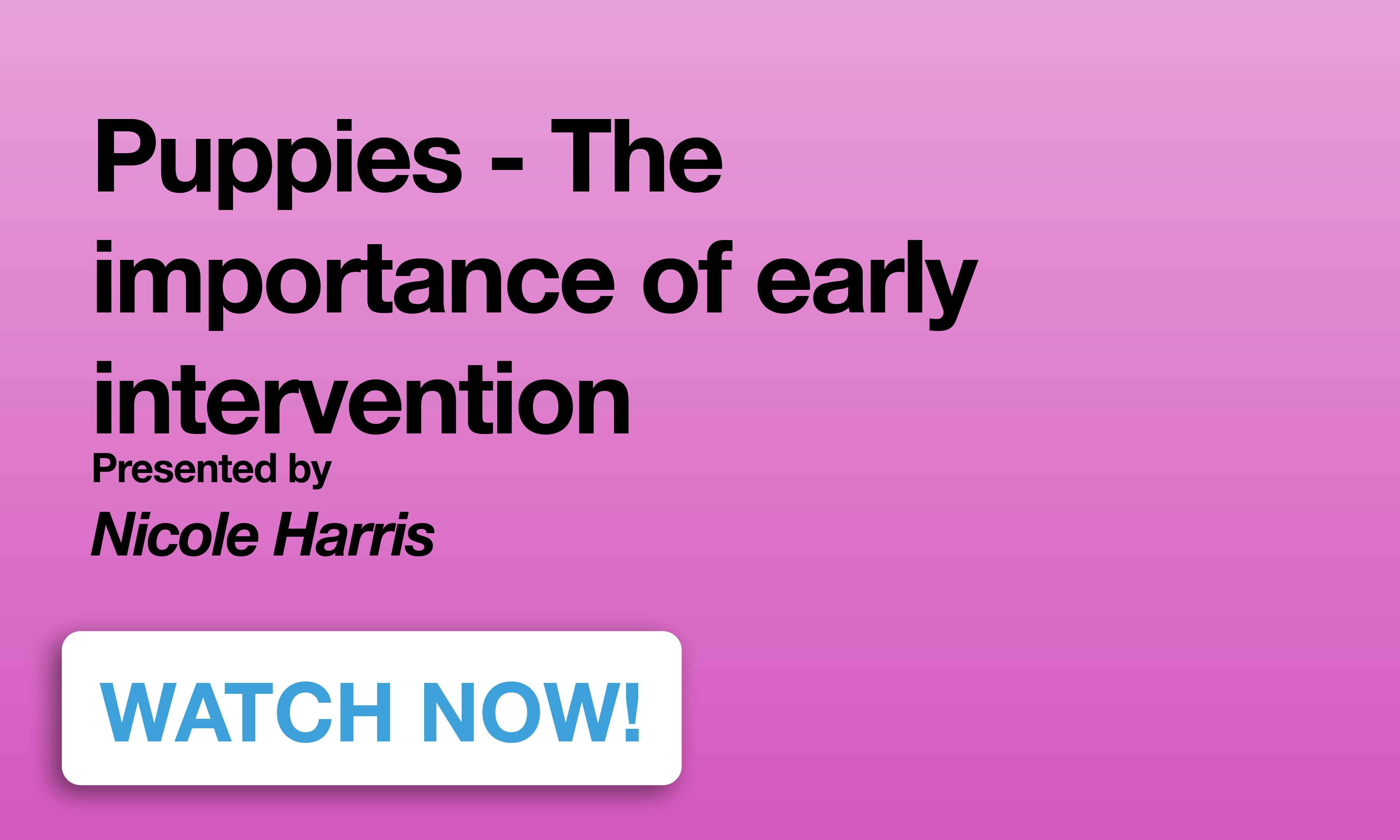 Event Details


Originally broadcast on 18th May 2020
Puppies – The importance of early intervention; How to prevent behaviour problems in puppies
Presented By Nicole Harris
Sponsored by:

Will my puppy grow out of it…….?' The most common question asked in puppy classes.
During this webinar Nicole will discuss the some of the most difficult areas of puppy ownership and how to prevent puppy issues escalating into behaviour problems later down the line.
Presenter Bio:
Nicole Harris is an Association for the Study of Animal Behaviour (ASAB) Certificated Clinical Animal Behaviourist and an Animal Behaviour & Training Council (ABTC) Registered Clinical Animal Behaviourist and Dog Training Instructor. Nicole has been working professionally within the dog training and behaviour industry since 2007 after obtaining a BA (Hons) in Animal Behaviour Management and a Postgraduate Diploma in Companion Animal Behaviour Counselling from the University of Southampton.
Nicole's main passion is working with puppies. She became a certified Puppy School tutor in 2009 and is now the Regional Manager for Surrey and North Hampshire as well as delivering behavioural CPD opportunities for the Puppy School network of tutors across the UK.
The recording will be available straight after purchase. You will also receive a link direct to the webinar replay in the purchase confirmation email.
Please note: APBC and SPEAKERS CANNOT BE HELD RESPONSIBLE FOR ANY TECHNICAL FAILING IN THE RESULTING RECORDING. Purchases of webinar recordings are not refundable.
Time

Year Around Event (2022) GMT
Organiser
THE ASSOCIATION OF PET BEHAVIOUR COUNSELLORS LTD is a company registered in England and Wales with company number 09075813, VAT number 366417775
info@apbc.org.uk
50 Princes Street, Ipswich, IP1 1RJ