Quality of Life in cat shelters
Quality of Life in cat sheltersCelia Haddon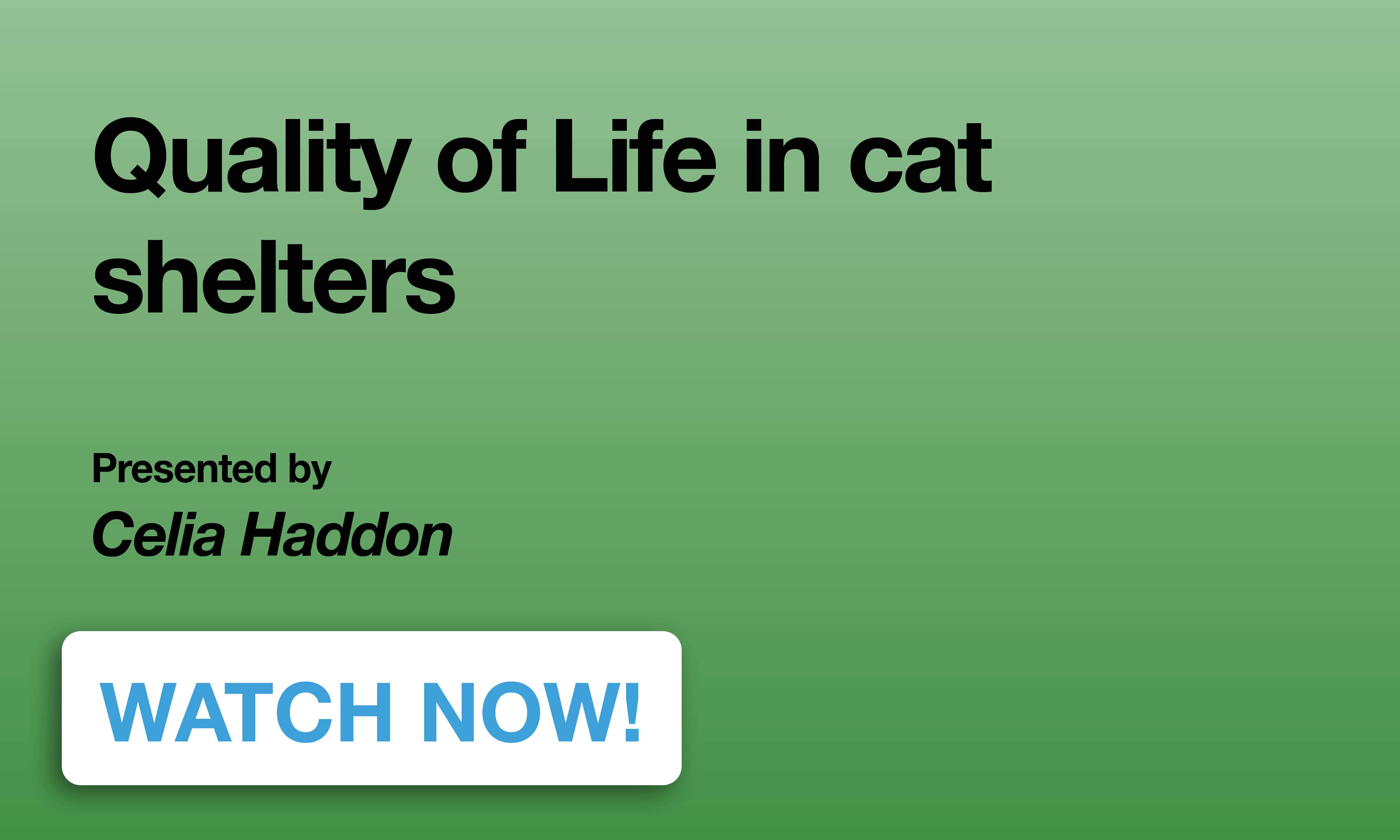 Event Details


Originally Broadcast on 9th June 2020
Quality of Life in cat shelter
What is quality of life? Cat ethology and cat senses. The Icatcare's Five Pillars of a healthy cat environment. Shelter design, shelter management, space cats v. humans. Resources and pen enrichment. Human contact. Respect for the feline sense of smell. Thoughts about improvement.
Presented By Celia Haddon


Formerly the Daily Telegraph's pet agony aunt and a writer of funny cat books. After retirement she took a honours degree in applied animal behaviour, followed by a masters in clinical animal behaviour at Lincoln University.
The recording will be available straight after purchase. You will also receive a link direct to the webinar replay in the purchase confirmation email.
Please note: APBC and SPEAKERS CANNOT BE HELD RESPONSIBLE FOR ANY TECHNICAL FAILING IN THE RESULTING RECORDING. Purchases of webinar recordings are not refundable.
Time

Year Around Event (2022)
Organiser
THE ASSOCIATION OF PET BEHAVIOUR COUNSELLORS LTD is a company registered in England and Wales with company number 09075813, VAT number 366417775
info@apbc.org.uk
50 Princes Street, Ipswich, IP1 1RJ