The Hierarchy of Dog Needs
tue07mar11:48 amsun11:48 amThe Hierarchy of Dog Needs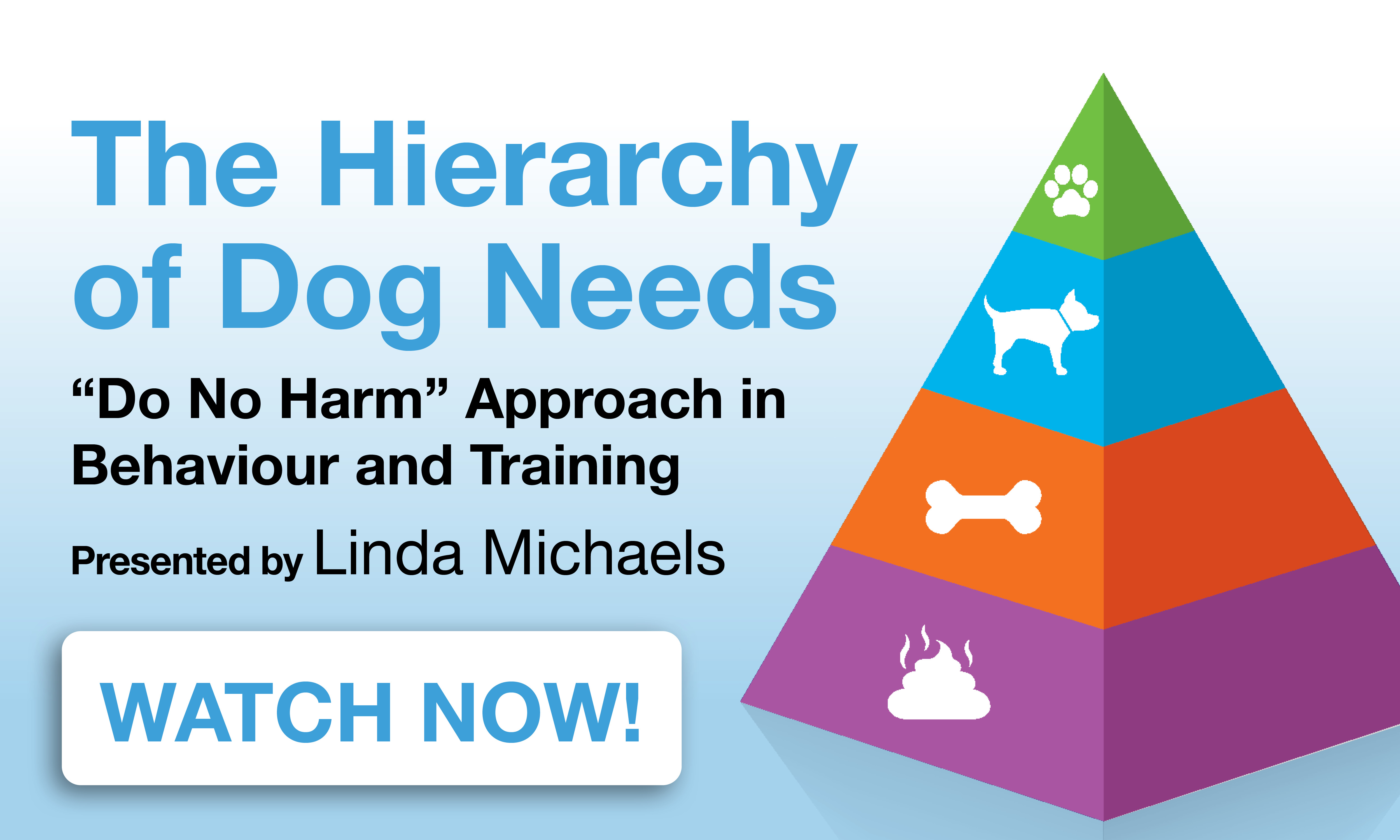 Event Details

Original Air Date 7th March 2023

Presenter Bio:
Linda Michaels, M.A., creator of the paradigm-altering Hierarchy of Dog Needs is a leading advocate and speaker on 'Do No Harm' animal welfare advocacy—shifting perception away from justifications for the use of aversive treatment with the 'heartbeats at our feet' and toward meeting our dogs' real needs. Her experiences helping shelter dogs for five-years as well as her work with wolfdogs and famed Belyaev foxes, laid the foundation for all of the work she does today. With an advanced degree in psychology and animal behaviour, plus research conducted in behavioural neurobiology Linda bridges the gap between research, dog trainers and pet parents.
Linda's ground-breaking book, The Do No Harm Dog Training® and Behavior Handbook: Featuring the Hierarchy of Dog Needs, including a foreword written by Dr. Marc Bekoff, (behavioural ecologist and co-founder with Jane Goodall of Ethologists for the Ethical Treatment of Animals) is designed for both new and seasoned trainers, other animal-related professionals, and pet parents too. Introducing her Do No Harm behaviour approach to social media, Linda founded the wildly popular Do No Harm Dog Training group solving dog behavior problems for both pet parents and professionals seeking help.
Presentation Detail:
This webinar explores the 'Do No Harm' approach to dog care and behaviour modification through the paradigm-altering Hierarchy of Dog Needs (HDN) guide. Biological, emotional, social, training, and cognitive needs will be explored highlighting how recognizing, supporting and meeting these needs helps resolve behaviour problems in our dogs and decreases frustration, pressure, and discomfort on both ends of the leash. Grounded by empirical evidence, this teaching tool engenders use by professionals at every level as well as pet parents across the world.
Price: APBC members £12.50 ABTC members £25 Non-members £35
The recording will be available straight after purchase. You will also receive a link direct to the webinar replay in the purchase confirmation email.
Please note: APBC and SPEAKERS CANNOT BE HELD RESPONSIBLE FOR ANY TECHNICAL FAILING IN THE RESULTING RECORDING. Purchases of webinar recordings are not refundable.
URL LINK to Share: https://www.apbc.org.uk/Events/the-hierarchy-of-dog-needs/
Time

(Tuesday) 11:48 am - 11:48 am
Organiser
THE ASSOCIATION OF PET BEHAVIOUR COUNSELLORS LTD is a company registered in England and Wales with company number 09075813, VAT number 366417775
info@apbc.org.uk
50 Princes Street, Ipswich, IP1 1RJ