The Power of Pattern
The Power of PatternLeslie McDevitt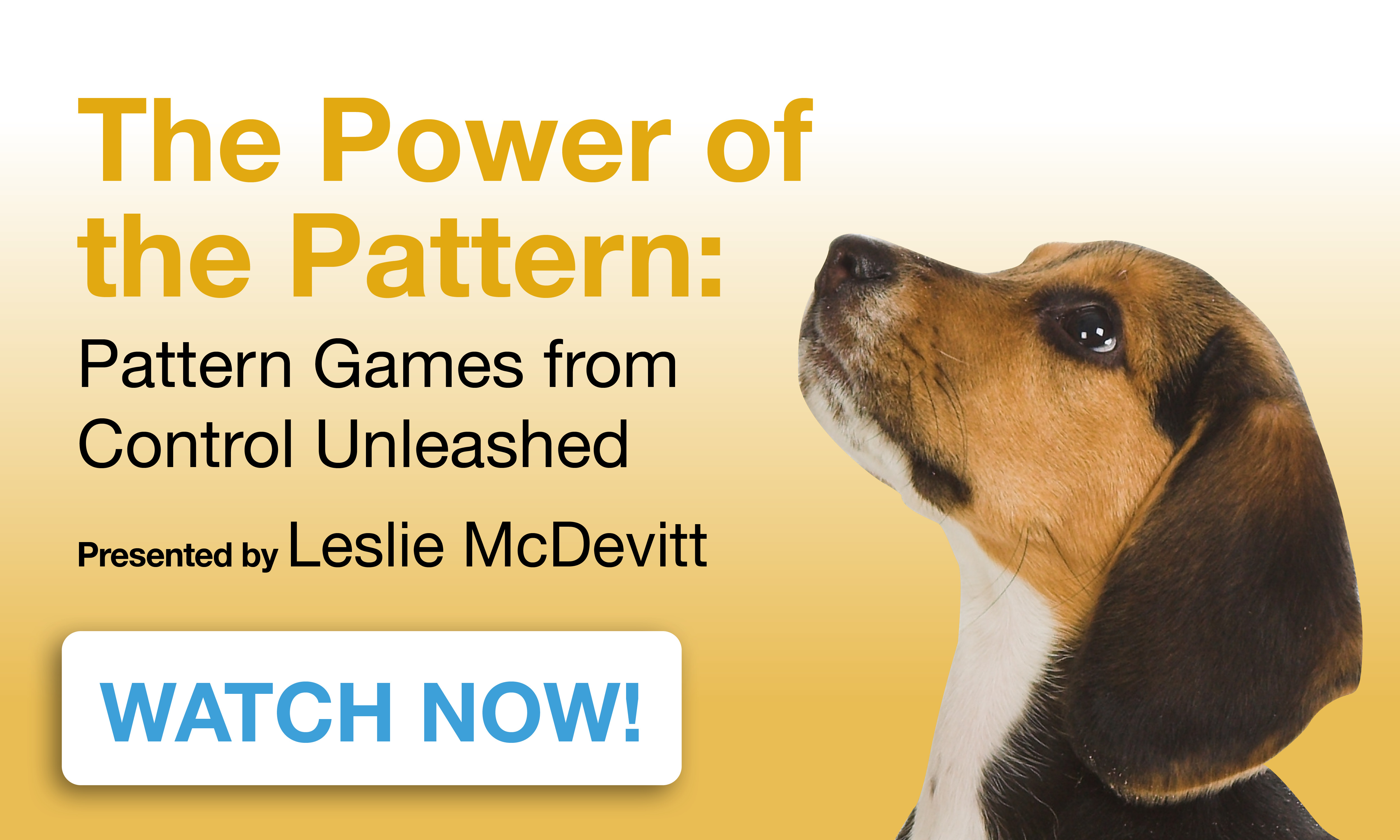 Event Details

The Power of the Pattern: Pattern Games from Control Unleashed

Original Air Date 8th December 2022

Presenter Bio:
Leslie McDevitt, MLA, CDBC, is the author of the internationally popular Control Unleashed series of books and DVDs. Her books have been translated into many languages; people all over the world have learned how to use her evidence-based and empowering methods to help companion, performance, and working dogs learn how to functional optimally without stress in very challenging environments. If you have a dog that worries about stuff—other dogs, people, noises, the unexpected—Leslie has many fun counter-conditioning games just for you. Leslie is a popular conference speaker and now hosts her own virtual Conference Unleashed to teach more about her methods and showcase trainers she has certified to be CCUIs, Certified Control Unleashed Instructors. Leslie has CCUIs all over the world.
Presentation Detail:
Pattern Games are a group of operant counter conditioning games that provide predictability and structure for dogs who are learning to manage themselves through strong feelings. The games utilize "startbutton" behavior to give dogs control over their own learning experience. Control and Predictability are what make these patterns so powerful. These games are very simple to teach and to generalize onto a variety of contexts. Both you and your dog will feel better using these reliable and effective tools for behavior change.
Price: APBC members £12.50 ABTC members £25 Non-members £35
The recording will be available straight after purchase. You will also receive a link direct to the webinar replay in the purchase confirmation email.
Please note: APBC and SPEAKERS CANNOT BE HELD RESPONSIBLE FOR ANY TECHNICAL FAILING IN THE RESULTING RECORDING. Purchases of webinar recordings are not refundable.
Time

Year Around Event (2022)
Organiser
THE ASSOCIATION OF PET BEHAVIOUR COUNSELLORS LTD is a company registered in England and Wales with company number 09075813, VAT number 366417775
info@apbc.org.uk
50 Princes Street, Ipswich, IP1 1RJ