The Role and Value of C-BARQ Assessments in Clinical Animal Behaviour
The Role and Value of C-BARQ Assessments in Clinical Animal BehaviourProfessor James Serpell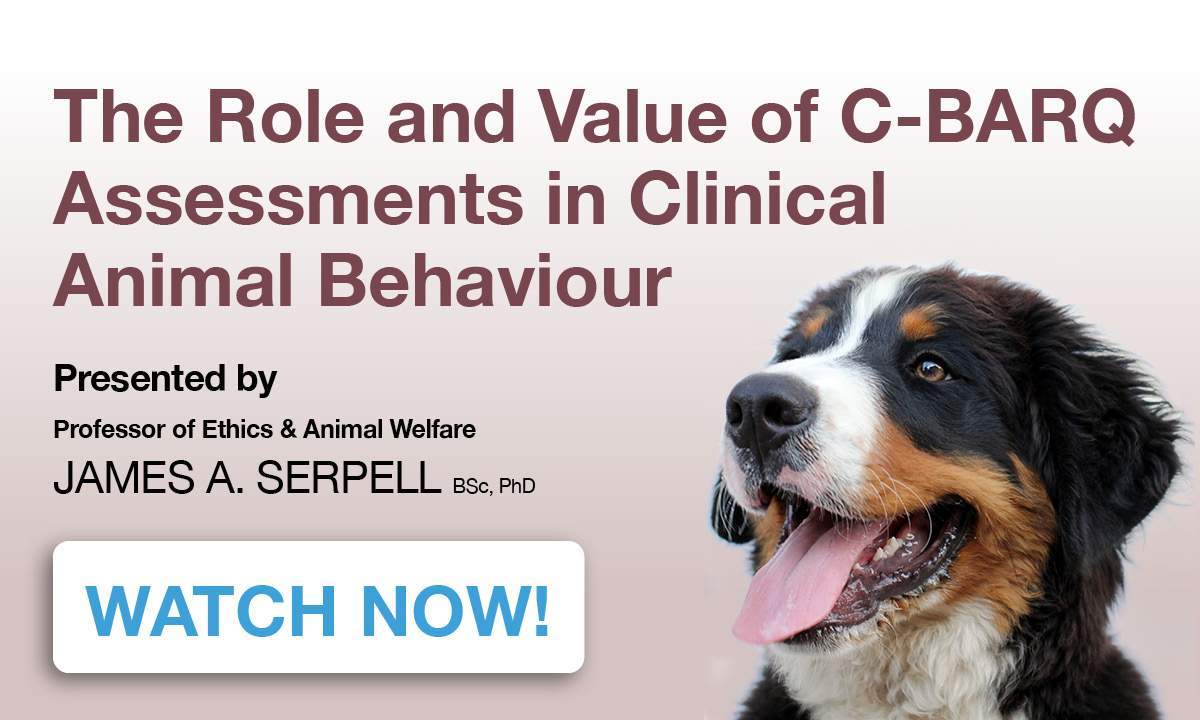 Event Details

Original Air Date : 10th November 2021

Presenter Bio: James Serpell is Emeritus Professor of Animal Welfare at the School of Veterinary Medicine, University of Pennsylvania. He received his bachelor's degree in Zoology from University College London, and his PhD in Animal Behavior from the University of Liverpool. His research focuses on the behavior and welfare of dogs and cats, the development of human attitudes to animals, and the history and impact of human-animal relationships and interactions. He has published more than 200 articles and book chapters on these and related topics, and is the author, editor, or co-editor of several books including Animals & Human Society: Changing Perspectives (1994), In the Company of Animals (1996), Companion Animals & Us (2000), and The Domestic Dog (2017). He is also the creator of the widely used Canine Behavioral Assessment and Research Questionnaire (C-BARQ: http://www.cbarq.org)
Presentation Information: This presentation will review the development and uses of the Canine Behavioral Assessment & Research Questionnaire (C-BARQ), with particular reference to its applications in the field of clinical animal behavior research and practice.
The recording will be available straight after purchase. You will also receive a link direct to the webinar replay in the purchase confirmation email.
Please note: APBC and SPEAKERS CANNOT BE HELD RESPONSIBLE FOR ANY TECHNICAL FAILING IN THE RESULTING RECORDING. Purchases of webinar recordings are not refundable.
Time

Year Around Event (2022)
Organiser
THE ASSOCIATION OF PET BEHAVIOUR COUNSELLORS LTD is a company registered in England and Wales with company number 09075813, VAT number 366417775
info@apbc.org.uk
50 Princes Street, Ipswich, IP1 1RJ