Understanding and Managing Street Dogs
Understanding and Managing Street DogsRoz Pooley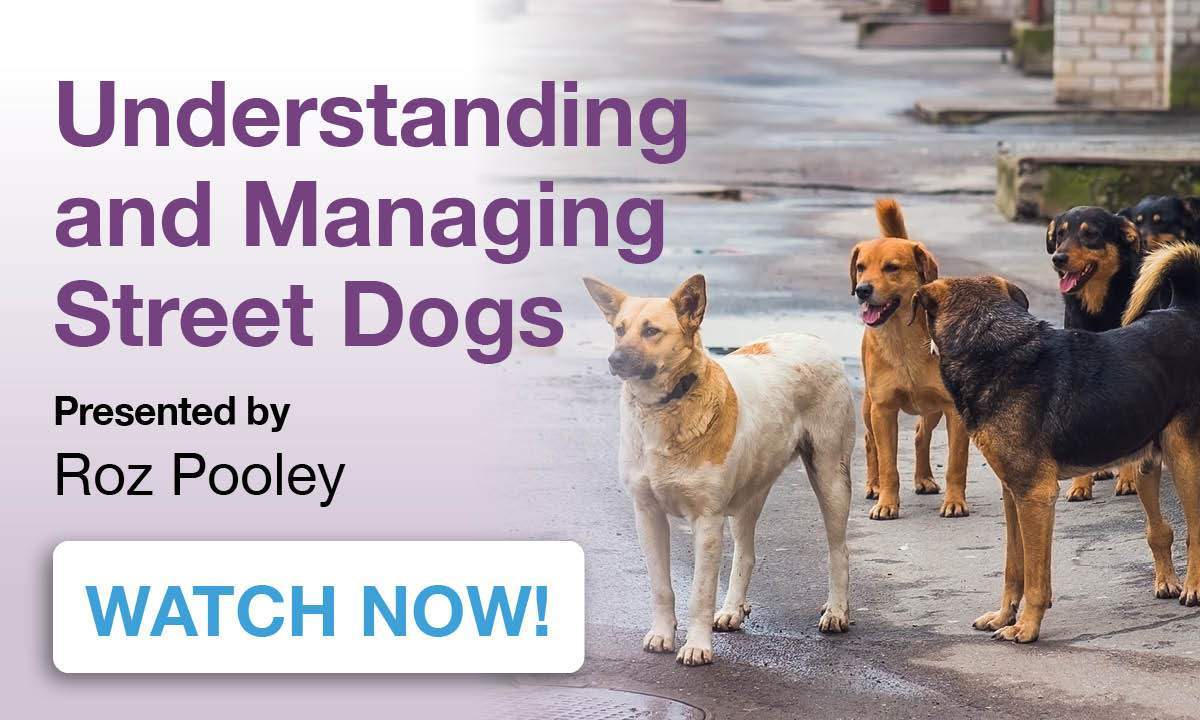 Event Details

Original Air Date 18/10/2021

Presenter Bio: Roz has worked with dogs for 11 years, 8 of which as a behaviourist. During this time she has worked with over 100 street dogs for training and behaviour. She gained her Master's Degree in Clinical Animal Behaviour with Edinburgh University in November 2020 and swiftly became a full CAB member of the APBC. She shares her home with four dogs, one of whom is a Thai Street dog who she has had for 9 years. Kanita, aka Feral Cole, is Roz's greatest teacher. In addition to Kanita, Roz has a Spanish sighthound cross called Tooey and two Border Collies called Roo and Mohawk. She has previously had two other Spanish dogs, who have sadly passed away.
Presentation Information: Street dog numbers are on the rise in UK homes. Many of these dogs are ill prepared for life in family homes and busy, urban environments. Some are left traumatised from the adoption process, most notably transportation. Whilst some street dogs slot into their new lives as well as their domestic breed conspecifics and may even be hard to identify as a 'streetie', others seem somewhat different to the average domestic dog in terms of their behaviour. This webinar details the common behaviour problems reported in street dogs. Delving into the research on free ranging dogs and the presenter's anecdotal experience as to what may be going on in that primitive dog brain of theirs and what we can do to help them!
The recording will be available straight after purchase. You will also receive a link direct to the webinar replay in the purchase confirmation email.
Please note: APBC and SPEAKERS CANNOT BE HELD RESPONSIBLE FOR ANY TECHNICAL FAILING IN THE RESULTING RECORDING. Purchases of webinar recordings are not refundable.
Time

Year Around Event (2022)
Organiser
THE ASSOCIATION OF PET BEHAVIOUR COUNSELLORS LTD is a company registered in England and Wales with company number 09075813, VAT number 366417775
info@apbc.org.uk
50 Princes Street, Ipswich, IP1 1RJ