DELEGATE PACK: Virtual Cat Conference
DELEGATE PACK: Virtual Cat Conference
Event Details
Virtual Cat Conference
From Kittens to Geriatrics
Sponsored by
BOOKING IS NOW CLOSED. BUT YOU CAN DOWNLOAD THE 112 PAGE EXCELLENT DELEGATE PACK WITH ALL THE SLIDES AND SUMMARIES OF THE FANTASTIC TALKS FOR JUST £18.50
A fascinating day of talks from the comfort of your own home.
World renowned speakers and Q&A opportunity with each speaker.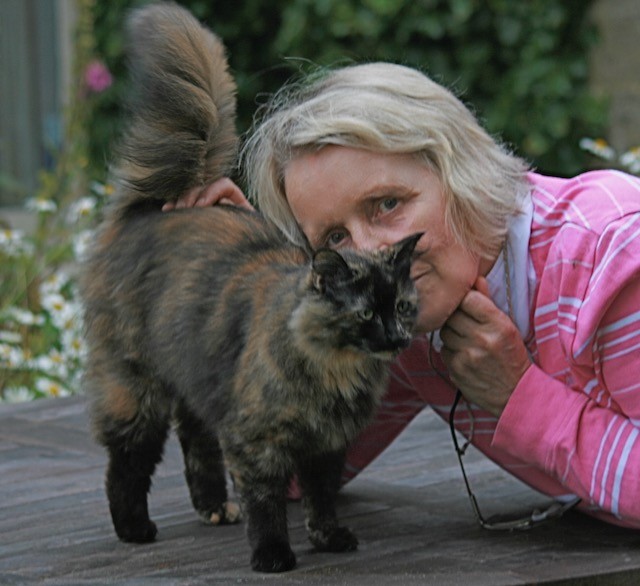 Presenter – Celia Haddon
Formerly the Daily Telegraph's pet agony aunt and a writer of funny cat books. After retirement she took a honours degree in applied animal behaviour, followed by a masters in clinical animal behaviour at Lincoln University.
Talking About
Developing Behaviourally healthy Kittens. The talk will cover the influence of nature and nurture, sensory and behaviour development, sensitive periods, pedigree kittens, feral kittens, orphan kittens, and pre adoption neutering.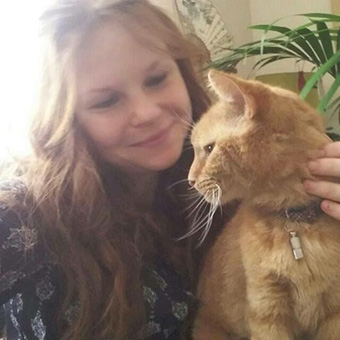 Presenter – Lauren Finka
Lauren is a research fellow at Nottingham Trent University (UK) and specialises in feline behaviour and welfare. Her research focuses on improving our understanding of cat behaviour, wellbeing and the cat-human relationship. Lauren has over 10 years of experience working with cat-rehoming organisations and works with Battersea Dogs and Cats Home as a specialist advisor and training provider. She also sits on International Cat Care's Feline Wellbeing Panel.
Talking About
Meeting cats' individual needs within the shelter. The rehoming environment can be a challenging context in which to try to meet the individual needs of the diverse range of cats that may end up there. This talk will consider the key principles underlying optimal cat management and how these can be applied practically to support each cat on an individual basis – from kittens right through to geriatrics.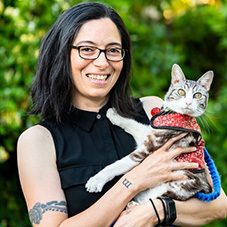 Presenter – Mikel Delagado
Dr. Mikel Maria Delgado is a postdoctoral fellow at the School of Veterinary Medicine at UC Davis, where her research explores the behavior of cats in multi-cat households and the health and development of orphaned neonatal kittens. Mikel is a Certified Applied Animal Behaviorist (CAAB), and has worked professionally with cats for almost twenty years. She got her start in the Cat Behavior Program of the San Francisco SPCA, and co-founded her cat behavior consulting partnership, Feline Minds in 2008. She offers consultations for cat guardians and rescue organizations to prevent and solve behavior problems. Mikel is co-author with Jackson Galaxy of the 2017 book "Total Cat Mojo." Mikel lives in Sacramento with her boyfriend and their three rescue cats. You can learn more at mikeldelgado.com.
Talking About
Peaceable Kingdom: Using Feline Science to Increase Success of Multi-Cat Households. Because cats are solitary hunters, they often get mislabeled as asocial as a species, and are frequently condemned to a lifetime in a "single cat household." But many attempts to integrate multiple cats into a home fail, leading to stress, injuries, and behavior problems. This talk will review our growing understanding of cats' social lives and family structures. Through case studies, I will illustrate how we can enhance the lives of cats in multi-cat households, ensure smooth introductions between cats, and solve problems when they arise.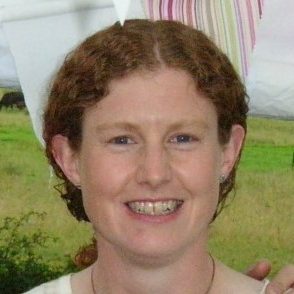 Presenter – Emma Hatton
Emma has been working as a veterinary surgeon for 20 years. She has worked in farm and small animal practice and has developed a particular interest in companion animal behavioural medicine throughout her career. She shares her time working in clinical practice and running Pet Behaviour Referral Services, offering behaviour consultations for dogs and cats as well as a range of educational and preventive advice. She is a Full Member of the Association of Pet Behaviour Counsellors (APBC), an Animal Behaviour and Training Council (ABTC) Registered Veterinary Behaviourist and Registered Clinical Animal Behaviourist and recognised by the Royal College of Veterinary Surgeons (RCVS) as an Advanced Practitioner in Companion Animal Behaviour.
Talking About
The overlap between medicine and behaviour is well recognised with clinical cases presenting on a regular basis in general practice. Appreciating the importance of both physical and emotional health is essential for the optimal welfare of cats, particularly with regard older felines. Many cases provide opportunities to not only treat the medical symptoms, but also offer guidance and educational advice relating to the behavioural component of disease.
The PACK IS AVAILABLE AS A FLIPBOOK OR DOWNLOAD AND YOU ARE REDIRECTED TO THE PAGE AFTER PAYMENT.
Please note: APBC and SPEAKERS CANNOT BE HELD RESPONSIBLE FOR ANY TECHNICAL FAILING IN THE RESULTING RECORDING. Purchases of live broadcast or recording are not refundable.
Time

Year Around Event (2020)
Organiser
THE ASSOCIATION OF PET BEHAVIOUR COUNSELLORS LTD is a company registered in England and Wales with company number 09075813, VAT number 366417775
info@apbc.org.uk
50 Princes Street, Ipswich, IP1 1RJ