What shelter work can teach us about goal setting
What shelter work can teach us about goal settingTom Candy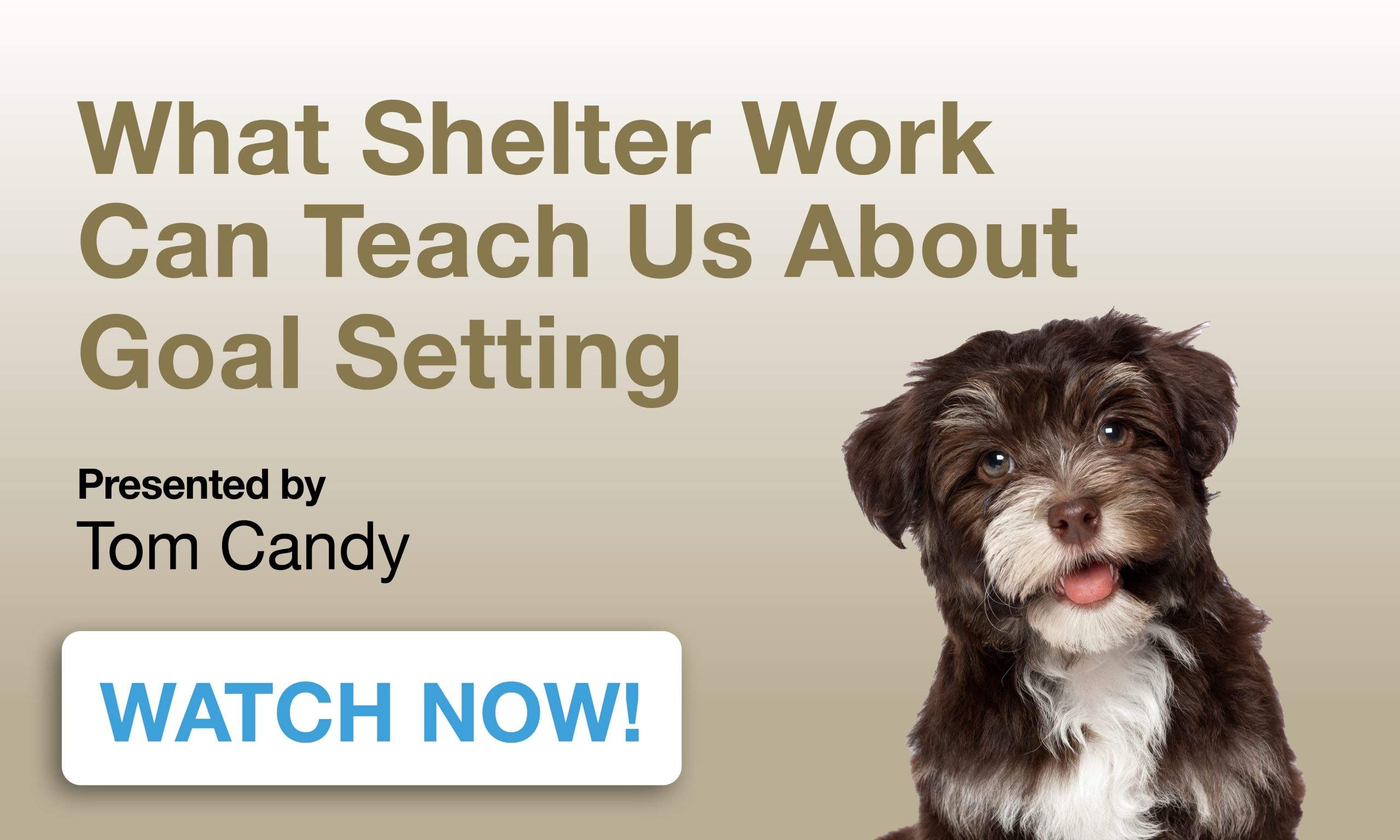 Event Details

Original Air Date: 9th October 2023

Presenter Bio:
Tom Candy is a Senior Training and Behaviour Advisor for the UK's largest dog welfare organisation. Tom is responsible for overseeing the training and behaviour at multiple rehoming centres across the UK. His duties include assessment, management, and behaviour modification.
A passion for animal welfare and training led Tom to undertake a BSc (Hons) in bio-veterinary science, and an MSc in clinical animal behaviour from the University of Lincoln, UK.
Having started volunteering in rescue at the age of 15, Tom has been involved in a variety of aspects of rescue, Since graduating from university, Tom worked as a training and behaviour advisor at DogsTrust, locuming across 7 centres before moving to the senior training and behaviour team.
Tom is a Clinical Animal Behaviourist with the Animal Behaviour and Training Council, a Certified Dog Behavior Consultant and Certified Shelter behaviour specialist with the IAABC as well as a Full CAB member of the APBC.
Presentation Details:
Shelters can be a stressful environment for dogs and colleagues. Time is a resource that there is never enough of. Therefore, it is important to ensure that goals are appropriate, achievable, and working towards the dogs being able to be rehomed. In this webinar Tom will discuss some top tips for goal setting based on experience of having to set and manage goals in some of the most difficult behaviour environments. This will include:
Taking the GRRR approach
Working smarter not harder
Stress cycle, how can we manipulate it to make reaching goals easier
Cycle of change for owners.
Price: APBC members £12.50 ABTC members £25 Non-members £35
The recording will be available straight after purchase. You will also receive a link direct to the webinar replay in the purchase confirmation email.
Please note: APBC and SPEAKERS CANNOT BE HELD RESPONSIBLE FOR ANY TECHNICAL FAILING IN THE RESULTING RECORDING. Purchases of webinar recordings are not refundable.
We kindly remind all attendees that the links provided for this event are intended for their personal use only. Sharing these links with others is not permitted and may result in the attendee losing access to the recording. We appreciate your cooperation in respecting these guidelines, which are in place to ensure the best possible experience for all participants.
Time

Year Around Event (2023)
Organiser
THE ASSOCIATION OF PET BEHAVIOUR COUNSELLORS LTD is a company registered in England and Wales with company number 09075813, VAT number 366417775
info@apbc.org.uk
50 Princes Street, Ipswich, IP1 1RJ