Why Training Maybe a Waste Of Time
Why Training Maybe a Waste Of TimeDr Laure McAuliffe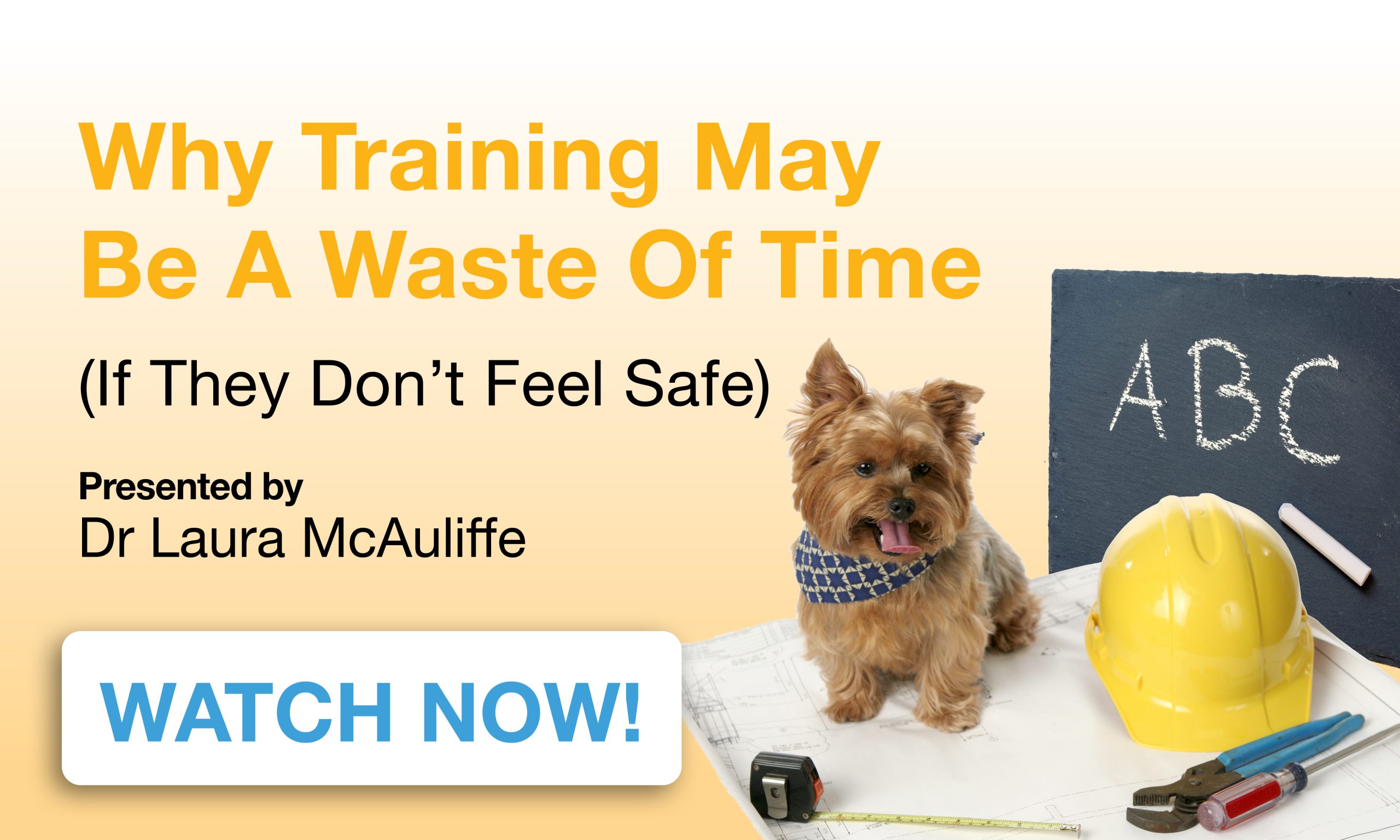 Event Details

Original Air Date: 15th May 2023

Presenter Information: Laura McAuliffe BSc (hons), PhD is an ABTC registered clinical animal behaviourist based in Surrey, U.K where she runs Dog Communication and specialises in anxiety and reactivity issues. Her real love in life is working with owners of reactive dogs, reducing stress in all their lives (human and canine) and helping them to find joy in the new normal of life with a reactive dog. Laura runs weekly group sessions for reactive dogs as part of a program to help dogs overcome their anxiety issues. Laura has lived with, and loved, 3 reactive dogs over the past 20 years and fosters puppies for rescue. She currently has an eclectic mix of dogs and has a Northern Inuit, a Dalmatian and a Yorkshire terrier who she handreared for rescue. She is a full member of the APBC and has a degree in behaviour, a PhD in stress responses and she recently updated her ethology knowledge with a postgraduate course at Newcastle University.
Presentation Bio: Laura will discuss the importance of emotional safety when we are working with anxious and reactive dogs and how 'feeling safe' is crucial to a dog's ability to learn. Focussing on moving past an approach based in training to one of changing emotional responses and how this can help to reduce owner frustration and increase compliance. Helping owners to recognise safety and practical examples of how and how not to work to ensure feelings of safety are discussed. How we can help dogs to feel safe when we are working on reactivity and the crucial importance of a safe and secure relationship with the owner are discussed.
APBC members £12.50 ABTC members £25 Non-members £35
The recording will be available straight after purchase. You will also receive a link direct to the webinar replay in the purchase confirmation email.
Please note: APBC and SPEAKERS CANNOT BE HELD RESPONSIBLE FOR ANY TECHNICAL FAILING IN THE RESULTING RECORDING. Purchases of webinar recordings are not refundable.
Time

Year Around Event (2023)
Organiser
THE ASSOCIATION OF PET BEHAVIOUR COUNSELLORS LTD is a company registered in England and Wales with company number 09075813, VAT number 366417775
info@apbc.org.uk
50 Princes Street, Ipswich, IP1 1RJ